LARRY LIPSON – AFFORDABLE WINE REPORT
For fifty years Larry Lipson was the food critic for the Los Angeles Daily News and now reports from Florida weekly with his thoughts and favorite picks for Food & Wine. His lovely Wife Lillian is also on hand at the Lipson Institute for advanced wine studies.
CHEF GEORGE DURAN JOINS THE CONVERSATION WITH SOME MARCH MADNESS SLAM-DUNK ENTERTAINING TIPS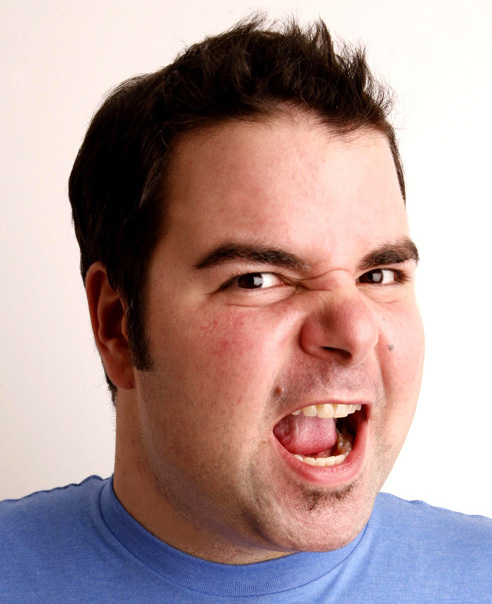 MARCH MADNESS SLAM-DUNK ENTERTAINING TIPS
Are you a basketball fan, or just a fan of getting together with friends and family? Just in time for any March Madness viewing parties, chef and entertainer George Duran shares food and wine and entertaining tips guaranteed to be a crowd pleaser.
ABOUT GEORGE DURAN:
George Duran is a chef and entertainer. Author of Take This Dish and Twist it, known for his Food Network show Ham on the Street and most recently host of TLC's Ultimate Cake Off. He's appeared as guests on NBC's Today Show, CBS This Morning, The Wendy William Show, the Dr. Oz Show, The Nate Berkus Show and many others.
Born and raised in Caracas, Venezuela by Armenian parents, George attended NYU where he commenced his all-out assault on a career in radio and TV production, culminating in 1996--with an award for Best Radio Talk Show at the National Association of College Broadcasters for his work hosting HYE Time Radio show on WNYU.
Post college, Duran continued to follow his Radio Muse, working as an on-air personality for comedy segments at WPLJ-FM in New York. He moved on to WABC radio in 1999 where he produced and performed more comedy sketches.
2002 proved to be an important year for Duran. Since man cannot live on care packages from Mom alone, George had been busy honing his own culinary skills—and found his hobby gradually turning into a full-blown obsession. One he would follow to Paris, France, where he attended culinary school at the Ecole Superieure de Cuisine Francaise, Groupe Ferrandi. While attending school, Duran created and hosted in French a culinary show called Pop Cuisine on France's Cuisine TV network. His unpretentious, quirky culinary style was a hit—garnering Pop Cuisine a nomination for a 7 d'Or (French Emmy) for Best Cable Show as well as a 2003 Silver Grape Gastronomic Award. George even broke into the world of print, teaching Gallic "lads" a few culinary tricks with his column in the French edition of FHM magazine.
In 2005, Duran returned to New York, taking his career as a TV Chef to the next level—creating and hosting Food Network's popular Ham on the Street. A couple years later Duran expanded his presence on the network, hosting The Secret Life of…, a light hearted exploration of the history of the foods we love.
In October, 2008, George's first book, Take This Dish and Twist It hit bookstore shelves and by 2010 George was asked to join TLC's prime time line-up by hosting Ultimate Cake Off where the nation's top cake artists compete against each other to build the ultimate cake. Currently George Duran hosts culinary segments with The Better Show and All Recipes.com.
WWW.GEORGEDURAN.COM
TAX SEASON SURVIVAL GUIDE WITH KELSEY HUBBARD - SIMPLE WAYS TO MAKE YOUR TAX MATTERS LESS TAXING
April 18th is drawing near so you may want to ask yourself…Do you know which paperwork you'll need? Will you be going traditional or paperless? Have you kept your records long enough? How can you stay safe during the process?
What if we told you there are a few simple ways to stay sane and solvent come tax time? Before you spend hundreds on professional tax prep or even a software program, get informed—let Finance Reporter Kelsey Hubbard sail you smoothly through the 15th!
Kelsey Hubbard is also as a freelance anchor and reporter for BBC Capital in New York. As a part of the global website launch in 2013, she created and developed the 90 Second Financial Fix, a continuing original personal finance video series. In addition, Ms. Hubbard is a freelance News Anchor for News 12 Connecticut, a Cabelvision Network. Ms. Hubbard also worked for The Wall Street Journal, where she anchored live news programs such as Lunch Break and The News Hub. As a multi-media anchor and producer for The Wall Street Journal Digital Network, Ms. Hubbard was also responsible for analyzing and delivering on-air content to MarketWatch, Barron's and SmartMoney. Her team and respective content increased the viewership of the network from around 12,000 views to over 35 million on demand views per month. Ms. Hubbard is also responsible for the launch of WSJ's Tax Show, which covers all tax related issues and stories during tax season.