DR. ROBERT LOOKSTEIN - IT'S SPRING BREAK & SUMMER VACATION PLANNING TIME! THE HEALTH RISKS SURROUNDING LONG-DISTANCE TRAVEL
THE HEALTH RISKS SURROUNDING LONG-DISTANCE TRAVEL
AS OIL & GAS PRICES CONTINUE TO DROP, MORE PEOPLE MAY BE TAKING TO THE ROADS & SKY
The falling price of oil means two things for travelers: cheaper gas and airline deals. But before you jet or drive off to that much needed break, you should know about an unexpected health danger that could turn your vacation into something much worse. A condition known as deep vein thrombosis (DVT) can occur when blood clots form in the deep veins of your legs after sitting still in a confined space for a long period of time. In fact, traveling for more than four hours by car, train or plane can put you at risk for DVT.
It is important to know what can increase your risk of DVT as most people who develop travel-associated blood clots have one or more other risk factors, as well.
Risk Factors Can Include:
•
Being older than age 40
•
Injury to a vein, often caused by fractures, severe muscle injury or major surgery
•
Increased estrogen, often caused by taking birth control pills or hormone replacement therapy
•
Pregnancy and up to 6 weeks after childbirth
•
Previous blood clot or family history of blood clots
DVT can cause leg pain or swelling, but may also occur without symptoms. DVT affects approximately 900,000 people in the U.S.,[i]and the longer you are immobile, the greater your risk for developing a blood clot. Ultimately, this can lead to a more serious health problem when part of the blood clot breaks off and travels to the lungs causing a blockage -- or pulmonary embolism - which could be fatal.
On Tuesday, March 22, Dr. Robert Lookstein, interventional radiologist at Mount Sinai, will discuss what your listeners/viewers need to know about DVT as the travel season gets underway, including how to recognize the symptoms and what to do to protect yourself and your family against the possibilities of blood clots during travel. He'll also explain some of the current treatments available for DVT.
CELEBRITY CHEF/HEALTH AND WELLNESS AUTHORITY SEAMUS MULLEN SHARES HIS PERSONAL FITNESS JOURNEY AND RECIPE IDEAS FEATURING HERO FOOD EVOO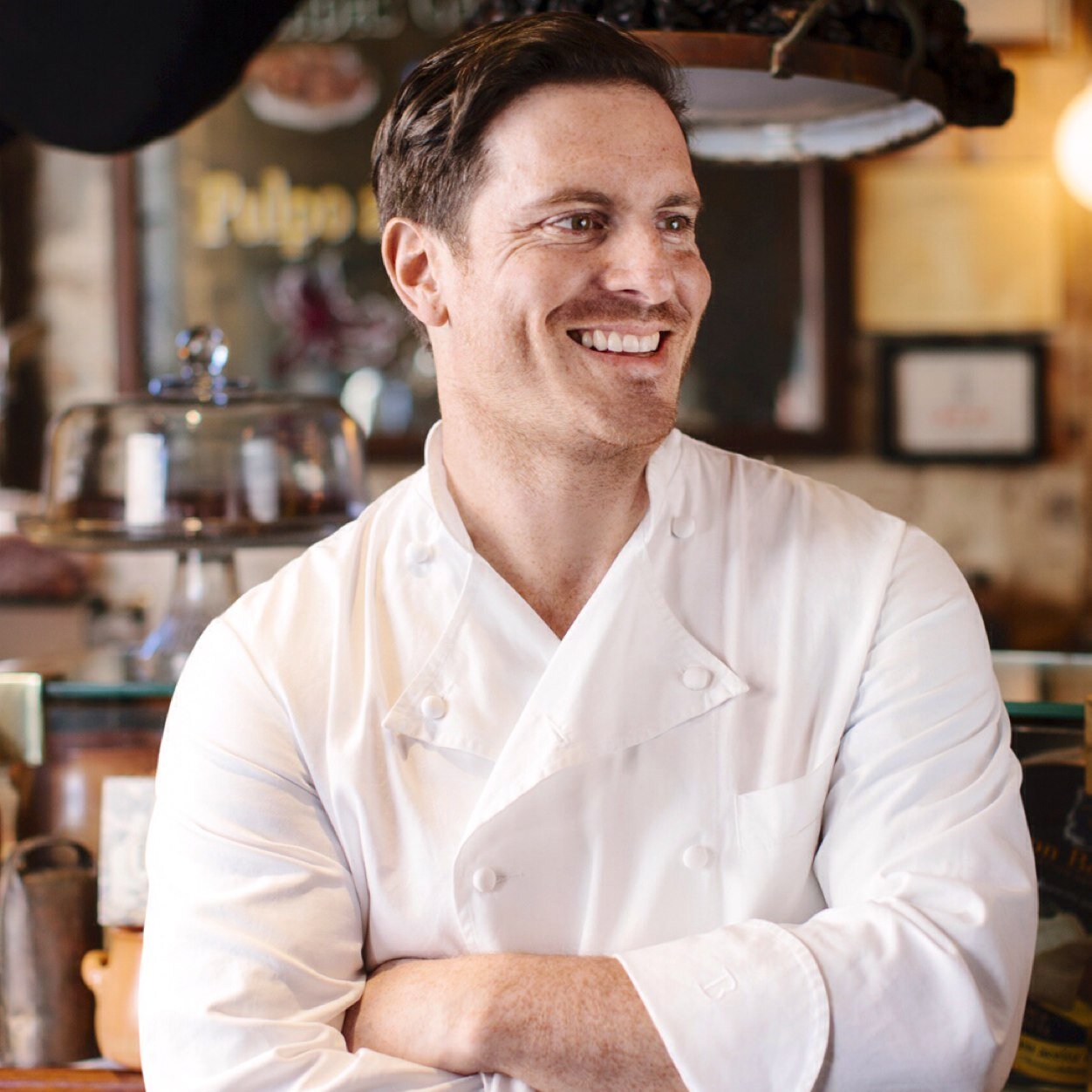 Seamus Mullen is an award-winning New York chef, restaurateur and cookbook author known for his inventive yet approachable Spanish cuisine, and a leading authority on health and wellness. An avid cyclist who raced competitively in his twenties, he was diagnosed in 2007 with rheumatoid arthritis, an autoimmune disease that forced him to rethink his relationship with food, and led to his first cookbook Hero Food, published in 2012. Through food, exercise and lifestyle changes, Seamus was able to successfully turn his health around. As a testament to his newly reclaimed health, in November 2014 he raced in La Ruta de Los Conquistadores, one of the most challenging mountain bike races in the world and is currently making a documentary about his journey called "Back on the Bike."
Seamus Mullen will share his personal story of how Hero Foods changed his life and discuss and demo cooking with Hero Food extra virgin olive oil and the versatility of Wish-Bone E.V.O.O. salad dressings.
ABOUT SEAMUS MULLEN
Seamus Mullen shares his story through numerous speaking engagements around the country, and has been featured in major publications such as The Wall Street Journal, Chicago-Tribune, and The Guardian. He has written about his experience for The New York Times and through his bimonthly column in Men's Journal.
Growing up on an organic farm in Vermont, Seamus learned from a young age the value of eating real, whole foods. After cooking throughout Spain, New York and San Francisco, Seamus first rose to national prominence in 2006 with Boqueria, one of the first critically acclaimed and highly successful Spanish restaurants in New York. In 2009, he was one of 3 finalists on the Food Network's "The Next Iron Chef." He can often be seen as a featured judge on the popular Food Network series "Chopped" and "Beat Bobby Flay," and is a frequent guest on programs such as The Today Show, The Martha Stewart Show, and CBS This Morning.
Seamus opened his first solo restaurant Tertulia in Manhattan in 2011, which was awarded two stars from The New York Times and a finalist for the James Beard Foundation Award for Best New Restaurant. In 2013, he opened El Colmado, a Spanish tapas and wine bar at Gotham West Market, a food hall in New York's Hell's Kitchen. In September 2014, Seamus launched Sea Containers at Mondrian London, his first hotel collaboration and first restaurant outside of the United States.. He has been named a semi-finalist for Best Chef NYC by the James Beard Foundation 3 years in a row.
LIFESTYLE EXPERT AND MILLENNIAL MOM LIMOR SUSS - LIFE HACKS FOR THE MILLENNIAL MOM - REDEFINING THE TERM "BALANCING ACT" FOR THE MILLENNIAL AGE
More Millennials are becoming mothers. In fact they now account for 65% of first time moms of infants/toddlers with the oldest child under 2 years old. Mothers from all generations want the absolute best for their child, but Millennial Moms are now redefining the term "balancing act" with their tech savviness, need for efficiency and connectivity!
Millennial Moms are tapped into the virtual world with a touch of smart phone or tablet seeking advice from bloggers, social media and the internet. But, the more tapped in they are, the more they are bombarded with endless information on the best basic needs for their child. Newly Millennial Mom and Lifestyle Expert Limor Suss tips and life hack solutions for Moms, grandma's and everyone in between!
ABOUT LIMOR:
Limor Suss has been seen around the country giving her latest trend picks on both local and national shows including GMA, Dr. Oz, Fox and Friends, Better TV, CBS's on the Couch, New York Live and more! Limor has also been quoted in various news sources including the New York Times, Wall Street Journal, USA Today, Washington Post, Mashable & The Next Web. She can be seen on her weekly product-pick segment on the PIX11 morning news in New York City.