ACTRESS KATE WALSH TALKS ABOUT HER COMMITMENT TO WOMEN'S HEALTH DURING AMERICAN HEART MONTH
Kate Walsh is an American film and television actress, best known for her role as Dr. Addison Montgomery on the ABC dramas Grey's Anatomy and Private Practice. She subsequently starred as Rebecca Wright on the short-lived NBC sitcom Bad Judge.
ABOUT HER COMMITMENT TO WOMEN'S HEALTH DURING AMERICAN HEART MONTH:
February is American Heart Month, and with heart disease as the number one killer of women, Kate is standing-up for the heart health of women everywhere. As she prepares to attend the Women's Day Red Dress Awards on February 9, on behalf of CocoaVia®, a daily cocoa extract supplement and the lead sponsor of the Woman's Day Red Dress Awards, she is speaking out in support of the work of the American Heart Association to help women lead vibrant and healthy lives.
You've heard that there are health benefits associated with dark chocolate. Unfortunately, it's not that simple. Chocolate is good, but it's the cocoa flavanols that are good for you. When consumed daily, cocoa flavanols are scientifically proven to promote a healthy heart by supporting health blood flow. CocoaVia® daily cocoa extract supplement delivers the highest concentration of cocoa flavanols on the market today, which are scientifically proven to help support healthy circulation†, which is critical to your overall health so you feel your best every day. For more information about CocoaVia® supplement, visit www.CocoaVia.com
KATEWALSH.COM
THE TOY INDUSTRY'S PREMIER PLAYER, ELIZABETH WERNER, TALKS TOY TRENDS THROUGHOUT THE INTERNATIONAL TOY FAIR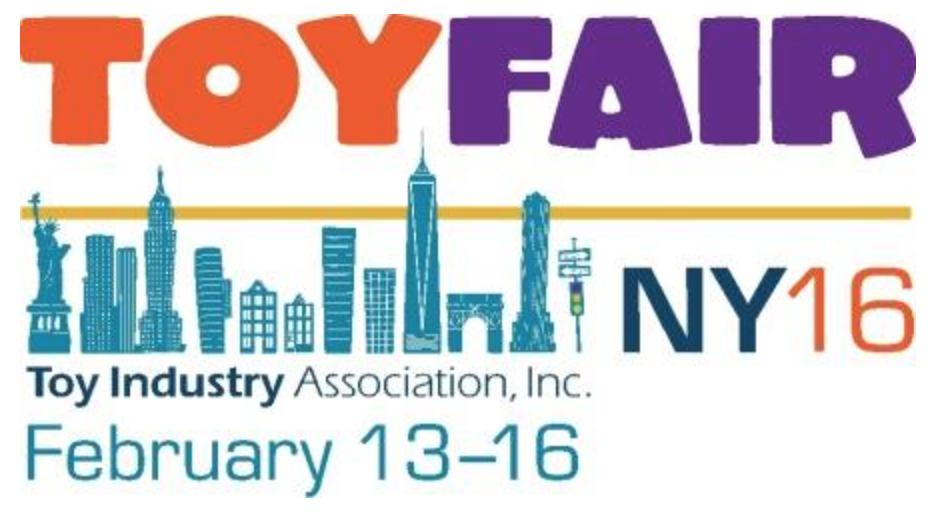 THE INTERNATIONAL TOY FAIR ROUND UP
The 113th Annual International Toy Fair is the largest toy marketplace in the country, bringing together more than 1,100 manufacturers, distributors and importers to showcase what's new in the New Year! Elizabeth Werner, the toy industry's premier player, will be on hand and available to show, tell, demo, preview and play – She offers an insider's perspective of the industry's most innovative, educational and just plain fun toys, set to be introduced into the marketplace this New Year.
ABOUT ELIZABETH WERNER
Elizabeth Werner is a renowned toy industry expert. Werner has appeared on dozens of broadcast outlets including The View, Fox & Friends, CNN, Access Hollywood and TODAY to discuss the latest industry trends. Werner also appears as a regular child lifestyle expert on QVC. She was recognized by the Women in Toy Association as the "woman to watch in the toy industry."
IAN BLACKBURN – WINE LA – UPCOMING EVENTS
2/25/16 FROM 7PM TO 9:30PM AT THE PETERSON AUTOMOTIVE MUSEUM
JAMES SUCKLING PRESENTS GREAT WINES OF ITALY BENEFITING THE T.J. MARTELL FOUNDATION
ABOUT THIS EVENT
JamesSuckling.com is delighted to present the 2016 edition of Great Wines of Italy in New York City, Los Angeles and San Francisco. Prestigious brands include: Poderi Aldo Conterno, Allegrini, Poggio Antico, Antinori, Argiano, Banfi, Bellavista, Giacomo Borgogno & Figli, Il Borro, Bosco Agostino, Castello di Bossi, Brancaia, Agricola Brandini, Capezzana, Casale del Giglio, Casanova di Neri, Castiglion del Bosco, Cava D'Onice, ColleMassari, Grattamacco, Poggio di Sotto, Cusumano, Elio Grasso, Empson Selections, Feudo Maccari, Ambrogio e Giovanni Folonari Tenute, Fontanafredda, Castello di Fonterutoli, Franz Haas, Poderi Gianni Gagliardo, Jermann, La Massa, La Rasina, Fattoria Le Pupille, Azienda Lisini, Livio Felluga, Agricola Masi, Castello di Monsanto, Monteverro, Nals Margreid, Orma, Petra, Petrolo, Pieropan, Tenuta Pietranera, Pio Cesare, Pitars, Podernuovo a Palazzone, Querciabella, Renieri, Roberto Voerzio, Ruffino, San Filippo, San Polino, Schiopetto, Tenuta Sette Ponti, Tenute Silvio Nardi, Siro Pacenti, Tony Sasa, Cantina Tramin, Valdicava, Vignamaggio.
MUSICAL GUEST
Surahn Sidhu - Surahn lives in a perfect pop universe. He's released underground disco hits under the name "Sidwho?", performed as a member of retro-futurist indie-pop outfit Empire of the Sun, written mainstream hits for Usher, and now has a brilliant EP for DFA Records.
FREE GLASS BY LALIQUE
As a special gift, attending guests will receive a free Lalique Event glass - a $75 value. For our VIP guests (100 Points Ticket), guests will receive an exclusive '100 Points' Glass designed by James Suckling for Lalique - $150 value. That pretty much justifies the price alone! Do not wait to buy your tickets - these will go fast!
2/20/16 AT SMASHBOX STUDIOS IN CULVER CITY
DRY CREEK VALLEY ON TOUR
12pm VIP Entrance with Older Vintage Tasting (or) 1:30pm General Admission
ABOUT THIS EVENT
Dry Creek Valley is heading to Culver City! We're bringing your favorite wines and asking you to bring your favorite friends – it's sure to be an authentic Sonoma County party. Taste 100+ wines along with whimsical food pairings designed by Food Network chef & our partner, Bob Blumer. It's sure to be an epic food and wine gathering! Bob is bringing his friends from Cowgirl Creamy, One World Beef, Hog Island Oyster Company and Baby Blues BBQ!
GRAND TASTING
General Admission tickets will provide unlimited tasting of all our Dry Creek Valley wines and the opportunity to meet the owners and winemakers themselves. Enjoy hand-curated food pairings: sip Sauvignon Blanc from your souvenir glass while enjoying Hog Island Oysters and Cowgirl Creamery's award winning Mt. Tam, enjoy smoky, savory barbecue from Baby Blues BBQ with your Zinfandel and Cabernet, and let Bob Blumer transcend you with the perfect bite with our Rhone varietals. For a deeper dive into Dry Creek Valley and the opportunity to taste exclusive library vintages - see the VIP experience.
ABOUT WINELA
wineLA is about enhancing the wine culture of Los Angeles. To do so, wine must be in rhythm with fashion, music, food and other beverages. It must take advantage of the geography, the architecture and the centers of interest. Los Angeles is a giant playground with an amazing array of venues, spaces, wine bars, restaurants, beaches, roof tops, gardens, and magical views. We want to be a part of the LA lifestyle, the wine lifestyle, and celebrate the people, the place and the passion.
wineLA will promote significant events, occasional classes, and tastings of merit. This is phase two of what we started 20 years ago at LearnAboutWine.com - America's first wine education website and first in wine event creation. LearnAboutWine will now evolve onto a digital platform; the transformation will take some time; so we will slowly rebrand our event efforts onto wineLA, reduce the number of activities we focus on, and elevate our efforts to focus on the next big thing… Doing what is best for the wine industry and the communities we serve. Edicts: innovate, evolve and excite.
We thank you for joining our newsletter, we will be sending fewer emails and packing them with amazing content. We want to be your wine content provider and would love to hear about your favorite places, your music, your locations - we want to be under the influence of what ignites your passion for Los Angeles.
WWW.WINELA.COM