CO-HOST OF THE CHEW, RESTAURANTEUR AND COOKBOOK AUTHOR OF FIVE IN FIVE CELEBRITY CHEF MICHAEL SYMON - RECIPES & TIPS FOR AN OSCAR AWARDS VIEWING PARTY
AWARDS SEASON APPETIZERS - HOW TO CREATE A CHEESE BOARD & CROSTINI FOR AN OSCAR AWARDS VIEWING PARTY
Awards season is here, and the 2016 Academy Awards are almost upon us! A popular new trend is hosting an Oscar party – planning something fancy and over-the-top to share with friends and family. Here to help make your awards show parties extraordinary is Chef Michael Symon; best known as the fun-loving super chef you see each day on national cooking shows.
Chef Symon has won many awards in his own right, including a DAYTIME EMMY and the James Beard Award. On February 19, just in time to plan your own Oscar Party, Chef Symon will share his suggestions for creating an award-winning cheese board and crostini. The Academy Awards are February 28 on ABC.
ABOUT MICHAEL SYMON - CHEF/OWNER OF LOLA, LOLITA, ROAST AND B SPOT
Chef Michael Symon cooks with soul. Growing up in a Greek and Sicilian family, the Cleveland native creates boldly-flavored, deeply satisfying dishes at his four restaurants in America's heartland: Lola, Lolita, Roast and B Spot. He also shares his exuberant, approachable cooking style and infectious laugh with viewers as an Iron Chef on the Food Network.
In 2009, Michael earned The James Beard Foundation Award for Best Chef Great Lakes Region and in 2000 Gourmet magazine chose Lola as one of "America's Best Restaurants."
In 2010, Michael appeared on four Food Network/Cooking Channel shows, hosting Food Feuds and Cook Like an Iron Chef, judging season three of The Next Iron Chef and competing on Iron Chef America.
Michael published his first cookbook, Michael Symon's Live to Cook – Recipes and Techniques to Rock Your Kitchen, in 2009, sharing home cook-friendly recipes that draw on the flavors of his heritage.
When he's not working, Michael is riding his motorcycle through Cleveland, cooking at home, playing golf, thinking about his next tattoo, gardening in the backyard and spending time with his wife, Liz, and their bullmastiff, Ruby, and Old English bulldog, Ozzy.
ACTOR LUIS GUZMAN – PLAYS JESSE SALLANDER ON THE CBS DRAMA, CODE BLACK
The first season finale of CODE BLACK airs on CBS, WEDNESDAY, FEBRUARY 24, 10:00-11:00 PM ET/PT.
CODE BLACK is a heart-pounding medical drama that takes place in the busiest, most notorious ER in the nation, where the staggering influx of patients can outweigh the limited resources available to the extraordinary doctors and nurses whose job is to treat them all – creating a condition known as Code Black. At the heart of the ER's controlled chaos is Residency Director Dr. Leanne Rorish, renowned for successfully performing high-risk procedures in Center Stage, the trauma area reserved for the most critical cases. Her four new first-year residents are Christa Lorenson, Malaya Pineda, Mario Savetti and Angus Leighton. Leanne's confidante, Jesse Sallander, is an amiable seen-it-all senior nurse who manages the residents. Also working in the ER is Dr. Neal Hudson, an excellent physician who sometimes disagrees with Leanne's "cowboy" approach, and Dr. Rollie Guthrie, the energetic, longest-serving attending. In Center Stage, life is measured in seconds, and these heroic doctors and nurses operate with speed and skill within an overwhelmed system to treat the crowds of people who are often there for one of two reasons: to die or to receive a life-saving miracle.
ON THE FIRST SEASON FINALE OF "CODE BLACK," WEDNESDAY, FEB. 24…MARIO CONFRONTS ANGUS ABOUT HIS ADDERALL ABUSE AND CHRISTA IS SURPRISED TO LEARN HOW ROMANTICALLY INVOLVED NEAL AND GRACE WERE BEFORE SHE LEFT FOR HAITI
"Blood Sport" – Mario confronts Angus about his Adderall abuse and Christa is surprised to learn how romantically involved Neal and Grace were before she left for Haiti. Also, Dr. Mark Taylor (Kevin Dunn) returns to help Leanne find the money in their budget to keep Jesse and the nurses from walking out, on the first season finale of CODE BLACK,Wednesday, Feb. 24 (10:00-11:00 PM, ET/PT) on the CBS Television Network.
WWW.CBS.COM/SHOWS/CODE-BLACK
BARBARA HANNAH GRUFFERMAN - AUTHOR OF: THE BEST OF EVERYTHING AFTER 50, EXPLAINS HOW PEOPLE CAN OPEN THEIR HEARTS DURING HEART MONTH - FIND OUT ABOUT A SPECIAL CAMPAIGN TO: #STITCHAHUG FOR RED CROSS DISASTER RELIEF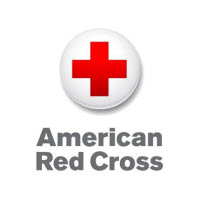 Red Heart partners with Red Cross for #StitchAHug initiative - America's Favorite Yarn campaign to benefit Red Cross disaster response
Barbara Hannah Grufferman, Author ofThe Best of Everything After 50, Explains How People Can Open their Hearts During Heart Month
We see it in the news every day. Natural disasters destroy property and lives, displacing people from their homes and devastating families. Massive floods in Texas and South Carolina are two of the most recent examples of such catastrophes, but there are many more. In fact, last year alone there were more than 176 large disasters in the U.S. for which the Red Cross provided help, hope and shelter to disaster survivors.
Now, just in time for Heart Month, Red Heart yarns—an American Red Cross Disaster Responder Program member and partner—will show people how to open their hearts by introducing the #StitchAHug Campaign to benefit disaster relief and recovery. On February 23rd, author and positive living expert Barbara Hannah Grufferman will share some timely information about how yarn crafters can help support the mission of the Red Cross by doing what they already do—knit and crochet. Barbara is the author ofThe Best of Everything After 50: The Experts' Guide to Style, Sex, Health, Money, and More. She will explain how your audience can join Red Heart yarns #StitchAHug campaign to ensure that the American Red Cross has the resources to help when the next disaster strikes.
WHAT YOU WILL LEARN:
Since WWI, knitters have crafted and contributed to the American Red Cross
Research indicates knitting and crocheting have considerable heart health benefits, such as stress reduction
How to join Red Heart yarns #StitchAHug campaign to support Red Cross Disaster Relief
About how Red Heart yarns, through the Disaster Responder Program along with this campaign, is committed to having a positive impact on individuals and families affected by disasters of all sizes wherever and whenever they strike
Grufferman lives in New York City with her husband and two teenaged daughters. She has appeared on The Today Show, Good Morning America Health, and numerous radio and internet programs. She also gives presentations promoting the ideas and concepts in her book, including topics related to positive aging.
REDCROSS.ORG