LARRY LIPSON – AFFORDABLE WINE REPORT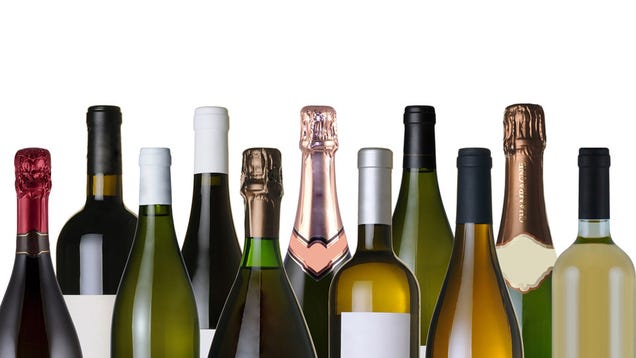 For fifty years Larry Lipson was the food critic for the Los Angeles Daily News and now reports from Florida weekly with his thoughts and favorite picks for Food & Wine. His lovely Wife Lillian is also on hand at the Lipson Institute for advanced wine studies.
HGTV & FOOD NETWORK STAR TANIYA NAYAK - EASY DIY TIPS FOR THE HOLIDAYS
DURING THE HOLIDAY SEASON, THE KITCHEN IS THE HEART OF THE HOME AND THE PLACE PEOPLE CONGREGATE. THAT'S WHY NOW IS THE TIME TO CONSIDER UPDATING YOUR HOME – SPECIFICALLY YOUR KITCHEN -- ACCORDING TO CELEBRITY DESIGNER TANYA NAYAK. YOU WILL RECOGNIZE TANIYA AS GO-TO EXPERT FOR DECORATING PROGRAMS ON H-G-T-V AND RESTAURANT IMPOSSIBLE ON THE FOOD NETWORK, AND SHE IS CURRENTLY HOSTING THE NEW SERIES "THE GREAT CHRISTMAS LIGHT FIGHT".
ABOUT TANIYA:
Known for her sunny smile and sharp eye, Taniya Nayak's approachable take on interior design has won over everyone from rock stars to first time homebuyers. Taniya's knack for bringing rich textures and unexpected finishes together with practical, real-life functionality has made her a go-to expert for decorating programs on major networks including HGTV and Food Network. She is currently a part of major franchises on both networks, hosting the HGTV series House Hunters on Vacation and as a featured designer on Food Network's Restaurant: Impossible. Taniya is also the host of the new HGTV specials Billon Dollar Block, which premiered in October 2012. Earlier in 2012, Taniya launched her first collection of home products, Taniya Nayak Lighting, available exclusively via Wayfair.com.
Born in India and raised in Boston, Taniya's design style is strongly influenced by her creative family, especially her father, a talented architect. Shortly after attending Boston Architectural College for a masters in Interior Design, Taniya's design style and upbeat personality landed her first television gig on ABC Family's Knock First. Taniya was one of four designers and co-hosts of the hit show, geared toward hip, ambitious teens. She then made the move to HGTV as a designer on the edgy series FreeStyle, encouraging homeowners to get imaginative with items they already owned.
Her signature approach of embracing affordable design fixes made Taniya the perfect fit for her next show, one of HGTV's top rated hits, Designed To Sell. Taniya is currently host of a spin-off of House Hunters, HGTV's most successful series on-air, called House Hunters on Vacation. Placing the continued success of the House Hunters brand in Taniya's hands, House Hunters on Vacation illuminates Taniya's travel and design expertise as she helps individuals, couples and families find the perfect place to stay from luxury condos to beautiful villas while on an all expense paid vacation.
Taniya is a regular on HGTV mainstays like, Showdown, Bang for Your Buck, White House Specials, and throughout HGTV.com. Taniya can also be seen on Robert Irvine's Food Network series, Restaurant: Impossible, where she utilizes her design prowess and professional experience to rescue and transform suffering restaurants. Married to a successful restaurateur in Boston, Taniya's personal life as both an interior designer and a restaurant industry insider is the perfect parallel to her multifaceted design role in the television realm. With knockout shows on both the Food Network and HGTV, Taniya has quickly become a respected and prominent figure in television's interior design world.
Taniya's helpful decorating tips have been featured in People, Cosmopolitan, Glamour, The Boston Globe, Family Circle, The Washington Post , Ladies Home Journal, and many more. Taniya has appeared on The Oprah Winfrey Show, NBC's Today, CBS' The Early Show & The Talk, The View, Rachael Ray and The Nate Berkus Show.
In 2005, Taniya started her own design firm, Taniya Nayak Design LLC. Having designed for a wide range of ages and spaces and budgets, she focuses on creating affordable yet inspirational spaces that capture her clients' individual personalities while maintaining comfort and function. To this day, Taniya is at the forefront her design firm and has developed an impressive range of clientele, from television celebrities to famous musicians. Taniya's designs can be seen in several Boston hotspots including Petit Robert Central, 88 Wharf, Lola's Cantina, Whiskey Republic, Julep Bar, and Abby Lane and Blue Inc with celebrity chef Jason Santos from FOX's Hell's Kitchen.
In 2004, Taniya was ranked in the top 10 of INDIA New England's Business Women of the Year, and in April 2011, Taniya was honored with an Excellence in Design award from ASID New England.
WWW.MOEN.COM
WWW.BUILD.COM