MIKE AND JEN ARE BROADCASTING
LIVE FROM THE CZECH REPUBLIC!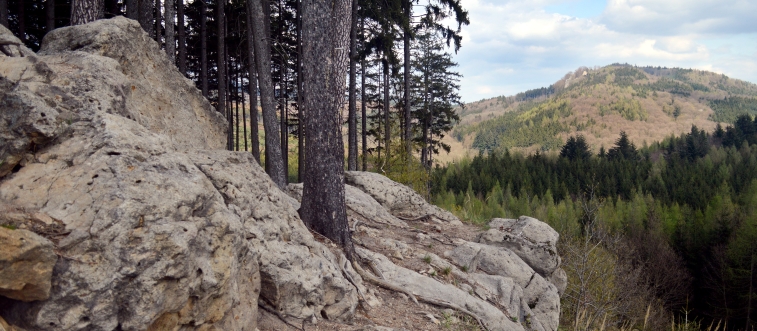 OLGA KUČEROVÁ - MUSEUM OF SOUTHEAST MORAVIA IN THE TOWN ZLÍN
The regional capital Zlín is situated in the east part of Moravia, on the border between the Hostýn and Vizovice highlands. It extends into three ethnographic regions – Moravian Wallachia, Haná and Moravian Slovakia. It is closest to Moravian Wallachia with its character. Zlín stands in the valley of the Dřevnice Stream, which runs along the entire length of the town. The surrounding landscape is hilly.
DALIBOR CHRASTINA - MANAGER, SPA LUHAČOVICE
The largest Moravian spa lies in the southeastern part of the Czech Republic, approximately 20 kilometres from the town of Zlín. Surrounded by the densely wooded slopes of the White Carpathian Mountains, it is situated in the valley of the small and quiet Šťávnice river. As to the first historical reference to its mineral springs, it was made by the physicist and physician Jan Ferdinand Hertod of Todtenfeld who published a written report evaluating the chemical composition of the Luhačovice water as well as the drinking cure and its successful results in 1669.
Due to the Luhačovice Spa curative springs combined with the latest treatment and rehabilitation methods it is possible to treat successfully the disorders of locomotive organs, diseases of respiratory tract, diabetes, diseases of digestive tract as well as blood circulation diseases.
The healing mineral springs of the Luhačovice Spa rank among the Europe's most effective ones. Medical treatments follow an individually compiled treatment schedule, consisting of a drinking cure, balneotherapy and physiotherapy, the movement therapy and an individual dietary programme.
FOR MORE ABOUT THE CZECH REPUBLIC GO TO: