LARRY LIPSON – AFFORDABLE WINE REPORT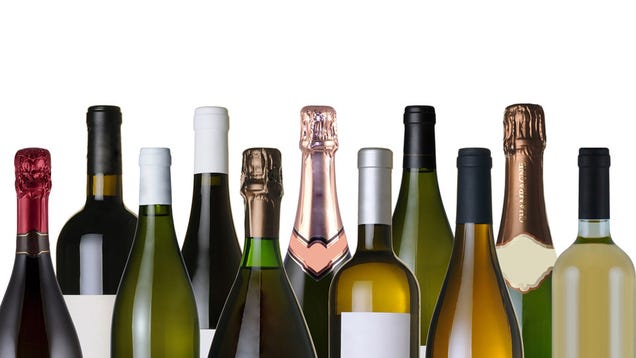 For fifty years Larry Lipson was the food critic for the Los Angeles Daily News and now reports from Florida weekly with his thoughts and favorite picks for Food & Wine. His lovely Wife Lillian is also on hand at the Lipson Institute for advanced wine studies.
MATT LEE & TED LEE - OVATION TV TO PREMIERE NEW ORIGINAL SERIES SOUTHERN UNCOVERED WITH THE LEE BROS. THIS SUNDAY
Ovation TV, America's only arts network, is about to reveal the unexpected side of Southern culture with a brand new original series, Southern Uncovered with the Lee Bros. Hosted by award-winning Southern food and travel experts Matt Lee and Ted Lee, the series will premiere Sunday, June 14 at 8 pm ET, only on Ovation TV.
In each episode of Southern Uncovered, Matt and Ted explore a different city in the South, seeking to expose the unique and unexpected sides of Southern cuisine and culture. The brothers aren't afraid to get their hands dirty – or lace up their dancing shoes – as they introduce us to the people, places and amazing plates that define the South, beyond the stereotypes. Over the six-episode series, Matt and Ted will introduce viewers to the food, art, and culture of Charleston, Atlanta, Dallas, New Orleans, Asheville, and Louisville.
Matt and Ted grew up in Charleston, South Carolina and are founders of The Lee Bros. Boiled Peanuts Catalogue. Their three cookbooks, The Lee Bros. Southern Cookbook (2007), The Lee Bros. Simple Fresh Southern (2009), and The Lee Bros. Charleston Kitchen (2013) have, combined, won six James Beard and IACP Awards, and they are widely credited with bringing a richer understanding of southern cooking into the mainstream.
Southern Uncovered with the Lee Bros. is produced for Ovation TV by Trailblazer Studios. The series will have its world premiere Sunday, June 14 at 8 pm ET on Ovation TV.
About Ovation TV
Ovation TV is America's only arts network, whose mission is to inspire the world through all forms of art and artistic expression. Ovation TV programming is a one-of-a-kind mix of original and selectively curated art-centric series, documentaries, films and specials. Ovation TV's signature programming includes The Art Of, American Canvas, The Artful Detective and Southern Uncovered with the Lee Bros. Ovation TV reaches a national audience of over 54 million homes and is available on cable, satellite, and telco systems, such as Comcast Cable/Xfinity, DIRECTV, Time Warner Cable, Verizon FiOS, AT&T U-Verse, Charter, Bright House Networks, RCN, and Hawaiian Telcom. Ovation TV is also available on VOD (in both standard and high definition). Ovation TV's diversified viewer experiences extend across its linear network, the popular ovationtv.com, and active social presence on Facebook, Twitter, YouTube and more. Ovation TV is a cause based-media company and is deeply engaged with the arts both nationally and locally, providing more than $16 million in contributions and in-kind support to community organizations, cultural institutions, and arts education programs. See the Ovation TV Facebook page for the latest information and conversations happening across the Ovation TV brand and the arts: www.facebook.com/OvationTV.
WWW.OVATIONTV.COM