TIPS FOR OUTDOOR ENTERTAINMENT FROM AWARD WINNER AND FORMER FOOD NETWORK HOST MARC SILVERSTEIN
Nothing announces the arrival of warm weather like outdoor entertaining; Al fresco cookouts, family and friends gatherings and lots of fun in the sunshine! But are you backyard ready? Make your next outdoor party a breeze by getting some tips from Award Winner, Author and Entertaining Expert, Marc Silverstein.
ABOUT MARC SILVERSTEIN:
Marc is a sought after spokesperson with an expertise in gift giving and food and entertaining strategies. He's appeared on dozens of TV newscasts in markets throughout the country and on national broadcasts. He's also host of The Best Of on the Food Network and Go Ahead, Make My Dinner on The Discovery Channel. An Emmy and Telly Award Winner (for Cable Excellence), Marc is also the author of Food Network Best Of The Best Of, from Penguin Putnam, a popular- selling cookbook and restaurant guide.
STEALS & DEALS GURU, JILL MARTIN REVEALS THE MOST INNOVATIVE CONSUMER PRODUCTS OF 2015
Each year, over 50,000 new products are introduced into the consumer market. That can be completely overwhelming, even for the most savvy of shoppers. But steals & deals guru, Jill Martin is on hand to help – just in time for summer! The summer season is the perfect time of year to indulge ourselves and try out those new products that we might not have had a chance to check out yet. During this satellite interview, Jill will share the top products of 2015 and will educate shoppers on how to find the Product of the Year award winners on their local store shelves.
Product of the Year is the largest consumer product award that rewards innovation and is voted on by real shoppers. Established 28 years ago, Product of the Year currently operates in 42 countries with the same purpose: Guide shoppers to the best products in their market and reward manufacturers for quality and innovation. Backed by the votes of 40,000 consumers, the distinct red Product of the Year logo serves as a shortcut for shoppers in the supermarket, saving them time and money. Product of the Year accepts entries every year that demonstrate innovation and were launched within the previous year. Entered products are then placed into specific categories such as food, beverages, personal care, household care, etc. with a product being chosen by consumers as a winner in its category through a nationally representative research study. For more information please visit:
www.productoftheyearusa.com
.
MORE ABOUT JILL MARTIN:
Jill Martin is an Emmy Award-winning television personality, fashion expert, and co-author of the New York Times bestselling style guide "I Have Nothing to Wear!" "Fashion for Dummies" and "The Weekend Makeover". She is a contributor on The Today Show known for her "Ambush Makeover" and "Steals and Deals" segments as well as a contributing editor at People Stylewatch. Jill is also a broadcaster for the New York Knicks, conducting interviews pregame, halftime and postgame.
LARRY LIPSON IS BACK WITH HIS AFFORDABLE WINE REPORT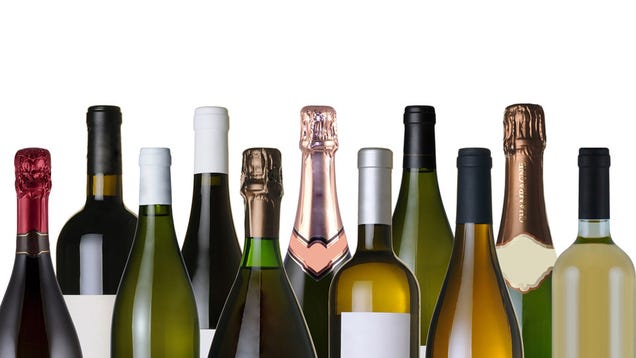 For fifty years Larry Lipson was the food critic for the Los Angeles Daily News and now reports from Florida weekly with his thoughts and favorite picks for Food & Wine. His lovely Wife Lillian is also on hand at the Lipson Institute for advanced wine studies.