JIM NAKANO - OWNER, THE DONUT MAN IN GLENDORA CALIFORNIA
OPEN 24 HOURS 7 DAYS A WEEK, EXCEPT MAJOR HOLIDAYS
The Donut Man has been a beloved treasure of the Glendora area for over 40 years.
It has been featured on many national television networks such as The Food Network and The Cooking Channel. It has also been featured in international media around the globe.
The Donut Man's commitment to high quality ingredients and excellent customer service have made it a favorite for all ages. From the famous Fresh Peach and Strawberry stuffed donuts to the popular foot long Tiger Tails, the Donut Man's commitment to quality and service keep customers wanting more.
Donuts are served 24 hours a day, seven days a week. That means anytime is a good time to treat yourself to something sweet and savory.
If coffee is your passion, The Donut Man serves a custom blend of coffee that is roasted locally twice a week to maintain peak freshness. So whether you want to hang out with the college students in the middle of the night or just relax with a cup of coffee in the morning, The Donut Man has something for you!
WWW.THEDONUTMANCA.COM
CHRIS AND PEYTON LAMBTON - BACHELOR STAR COUPLE & THE HOSTS OF HGTV'S "GOING YARD" AND DIY NETWORK'S "YARD CRASHERS" - SPRING DIY TIPS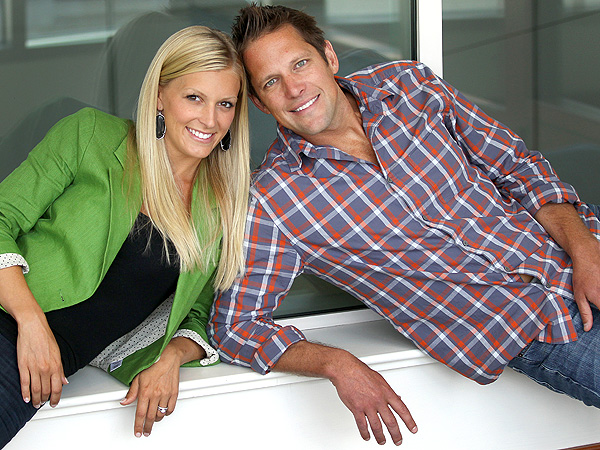 The Special Landscaping Love Story of Chris & Peyton Lambton and Their Passion for Helping People create their own Beautiful Backyard Paradise
You know them as the talented and personable host of HGTV's hit show, GOING YARD. Chris also hosts Yard Crashers on DIY Network. You may also remember Chris Lambton and Peyton Lambton for their roles as contestants on the Bachelor and Bachelorette. They are now married and created their own DIY love story. On April 7th, find out how this unique couple is able to show their love for each other and for creating beautiful backyard spaces and landscapes. The weather and the do-it-yourself season are heating up just in time to inspire your audience to create their own beautiful backyard paradise.
SPRING DIY TIPS FROM THE LAMBTONS:
•
MOW & GROW —Tips for creative clipping, edging and grass maintenance
•
PROJECT PLANTING—How to add color to your backyard using plants
•
PERFECT PATIOS & DELIGHTFUL DECKS–Comfortable new patio furniture options
•
BACKYARD ON A BUDGET–Small changes that can make a big difference
WWW.LOWES.COM/DIY
HGTV.COM