DENNIS LEHANE – AWARD WINNING AUTHOR, WORLD GONE BY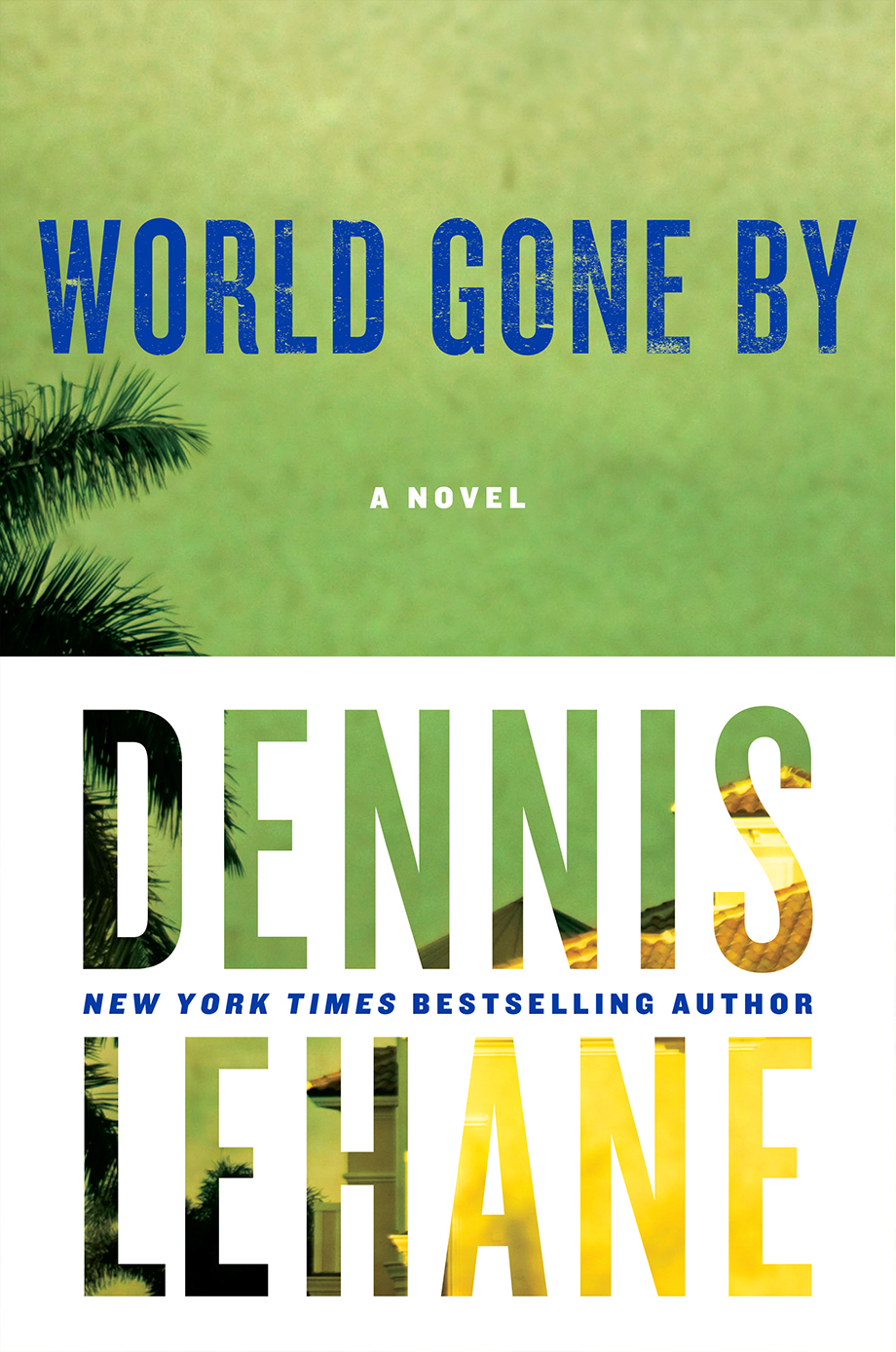 DENNIS LEHANE from both the page…and the big screen! He's a favorite of both Ben Affleck and Leonardo Dicaprio….writing the blockbuster hits like MYSTIC RIVER (directed by Clint Eastwood), GONE BABY GONE (directed by Ben Affleck)…and SHUTTER ISLAND (directed by Martin Scorcese)!
This fall, Fox Searchlight Pictures released the movie, THE DROP, marking Lehane's screenwriting debut and served as the inspiration for his book of the same name. Next up…Warner Brothers plans to release LIVE BY NIGHT…directed and produced by Ben Affleck, with Leonardo DiCaprio also producing.
Today we'll talk to Dennis Lehane, who the Washington Post calls "among the most interesting and accomplished American novelists of any genre or category"…about all of these incredible accomplishments….and about his latest novel out in March….WORLD GONE BY.
WORLD GONE BY
Dennis Lehane continues the epic story of Joe Coughlin, who made his debut in The Given Day and returned with a vengeance in Live by Night, in his highly anticipated novel WORLD GONE BY (Hardcover; William Morrow; On Sale: March 10, 2015). Meticulously researched and beautifully rendered, WORLD GONE BY follows Coughlin as he navigates the criminal underworld of Ybor City, Florida during World War II, ultimately discovering that another treacherous war lurks even closer to home.
Lehane's stories have found success on both the page and the screen. The film adaptations of his bestselling novels MYSTIC RIVER (directed by Clint Eastwood), GONE BABY GONE (directed by Ben Affleck)…and SHUTTER ISLAND (directed by Martin Scorcese) have all gone on to become blockbuster hits in Hollywood.
It's been ten years since the former crime kingpin Joe Coughlin lost his wife in a rain of gunfire. Now, in WORLD GONE BY, Joe lives his life deep in the shadows as a consigliore to the Bartolo Crime Family in Tampa. There he tries to raise his son, Tomás, in peace, traveling between Tampa and his son's native Cuba during the height of World War II. Ever the operator, Joe moves easily between the black, white, and Cuban underworlds, crossing paths with Tampa's social elite, US Naval intelligence, the Lansky-Luciano mob, and the mob-financed government of Fulgencio Batista. He has it all—money, power, a beautiful mistress, and anonymity. But then word arrives from a prison inmate that someone has placed a contract on Joe's life. Trying to ferret out both the killer and the man who hired him, Joe takes the reader on a ride through the growth of the mob during a world at war, which leads us from a masterfully choreographed Ash Wednesday gun battle in the streets of Ybor City to a chilling, heartbreaking climax in a Cuban sugar cane field, during which all the worst truths are uncovered and the wages of a lifetime of sin are finally paid in full.
ABOUT THE AUTHOR:
Born and raised in Dorchester, Massachusetts, DENNIS LEHANE is the author of twelve previous novels—most recently, The Drop, and the New York Times bestsellers Live by Night; Moonlight Mile; Gone, Baby, Gone; Mystic River; Shutter Island; and The Given Day—as well as Coronado, a collection of short stories and a play. A Drink Before the War won the Shamus Award for Best First P.I. Novel. Mystic River won the Anthony and Barry Awards for Best Novel, and the Massachusetts Book Award in Fiction from the Massachusetts Center for the Book. It was also a finalist for the PEN/L.L. Winship Award. Live by Night won the Edgar Award for Best Novel and the Florida Book Award Gold Medal for Fiction. He and his wife, Angie, currently live in California with their children.
DENNISLEHANE.COM
CELEBRITY CHEF ALEX GUARNASCHELLI – REAL FRUIT DIPPED IN DOVE DARK CHOCOLATE
Alex Guarnaschelli, who is the award winning executive chef at New York City's Butter restaurant, as well as a television personality who frequently appears on several Food Network and Cooking Show programs including Chopped, Iron Chef America and Alex's Day Off helped DOVE launch the new Real Fruit Dipped in DOVE Dark Chocolate.
BIO:
Alexandra "Alex" Guarnaschelli is a celebrity chef and executive chef at New York City's Butter restaurant and was executive chef at the award-winning The Darby restaurant before its closing. She appears as a television personality on the Food Network shows Chopped,Iron Chef America, All Star Family Cook-off, and The Best Thing I Ever Ate. She hosts Alex's Day Off and The Cooking Loft on Food Network and Cooking Channel. In 2012, she was crowned America's Next Iron Chef on Iron Chef America, currently the only woman with that distinction and only the second female ever to obtain that TV honor. In 2013, Guarnaschelli's first cookbook was published. Old-School Comfort Food: The Way I Learned to Cook mixes autobiographical details with recipes that she has loved during her life as a cook adapted for the home.
BACKGROUND AND PERSONAL LIFE
Guarnaschelli is the daughter of cookbook editor Maria Guarnaschelli and John Guarnaschelli. She is a graduate of Horace Mann School and graduated from Barnard College in 1991. Her culinary experience started while watching her mother test numerous recipes at home while editing cookbooks. Alex then began to work under Larry Forgione. After becoming a cook, Guarnaschelli worked at a number of restaurants in France, New York and Los Angeles, including Guy Savoy's La Butte Chaillot. She also worked at Daniel Boulud's eponymous restaurant and Joachim Splichal's Patina before becoming the executive chef at Butter. In 2007, she married Brandon Clark, they have one child, Ava.
DOVECHOCOLATE.COM
FACEBOOK.COM/DOVECHOCOLATE