JR LEMON – ACTOR & FORMER FOOTBALL PLAYER, NBC'S "THE NIGHT SHIFT"
As a male nurse, Kenny keeps the doctors focused on the tasks at hand and is always at the ready. He works hard to ensure that patients get the care they need, even if it means he has to break a few rules.
Lemon was born and raised in Atlanta. A Stanford University graduate with a Bachelor of Science degree in Management Science and Engineering, Lemon was signed as a running back by the Oakland Raiders after finishing college.
After being released from the Raiders, he relocated to Southern California with the intention of continuing his football training. Little did he know at the time, but that move exposed him to a life in the entertainment industry. While appearing in numerous national commercial and print campaigns, Lemon honed his craft to pursue an acting career.
Shortly after booking "The Night Shift," Lemon landed a lead role in "Tyler Perry's A Madea Christmas," the latest installment in Lionsgate's successful film franchise. He was most recently seen on CBS' "Hawaii Five-O."
Lemon also continues to do much of the motion capture on the extremely popular EA Sports video game football series "Madden NFL." He currently lives in Los Angeles.
"THE NIGHT SHIFT" - Season Two Premiere, Monday, February 23 (10 p.m.)
NBC's hit summer drama "The Night Shift" returns for season two in 2015.
Life in the emergency room at San Antonio Memorial is never routine – and the men and women that make up the night shift team are a special breed. The new season finds the crew still recovering from a shocking hostage situation that left one of their colleagues dead. The experience brought them all a little closer but also exposed some personal weaknesses.
Adrenaline junkie TC Callahan (Eoin Macken, "Merlin") is back at work after facing suspension.
TC's best friend Topher (Ken Leung, "Lost") is also back at work and has recovered from the gunshot wound that nearly took his life. Drew (Brendan Fehr, "Roswell") was dealt some personal blows in the last year but is ready to embark on a new chapter in his life.
Lead night shift physician Jordan Alexander (Jill Flint, "The Good Wife") – and TC's Ex – has given up the job of running the night shift for now and she has some big decisions to make about her future.
Paul (Robert Bailey Jr., "Coraline"), still fresh out of medical school, continues to adjust to the rigors of a real-life emergency room. Krista (Jeananne Goossen, "Alcatraz") also a relatively new intern, has gained some confidence but is still finding her way, while Kenny (JR Lemon, "Tyler Perry's A Madea Christmas"), a seasoned nurse, keeps the doctors focused and isn't afraid to break a few rules to get the job done.
The biggest news of all will come from night shift senior manager Michael Ragosa (Freddy Rodriguez, "Six Feet Under"). After facing a health scare last year, he is ready to make some big changes in his life that will affect everyone on the staff.
"The Night Shift" is produced by Sony Pictures Television Inc. Gabe Sachs and Jeff Judah ("Freaks and Geeks," "Diary of a Wimpy Kid") serve as executive producers and writers. Pierre Morel ("Taken") was executive producer and director on the pilot episode.
LESLIE GREEN – AUTHOR OF THE POPULAR FOOD BLOG: THE HUNGRY HOUSE WIFE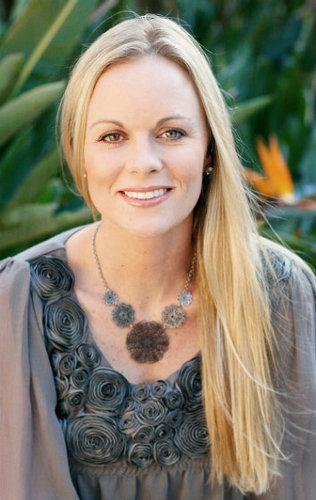 TheHungryHousewife.com is the perfect place to find delicious and easy family friendly meals.
Leslie is a mother who is passionate about food and family! She is the author of a popular food blog, The Hungry Housewife. Leslie inspires her readers with family friendly no-frills tips and would love to share recipe ideas with your listeners.
Leslie will chat about:
•
The joy of cooking with kids – getting creative and making it fun
•
Easy weeknight meals and pumping up you pasta with Johnsonville Italian Sausage
THEHUNGRYHOUSEWIFE.COM