MIKE DESIMONE & JEFF JENSSEN THE "WORLD WINE GUYS" - WINES OF CALIFORNIA: A COMPREHENSIVE GUIDE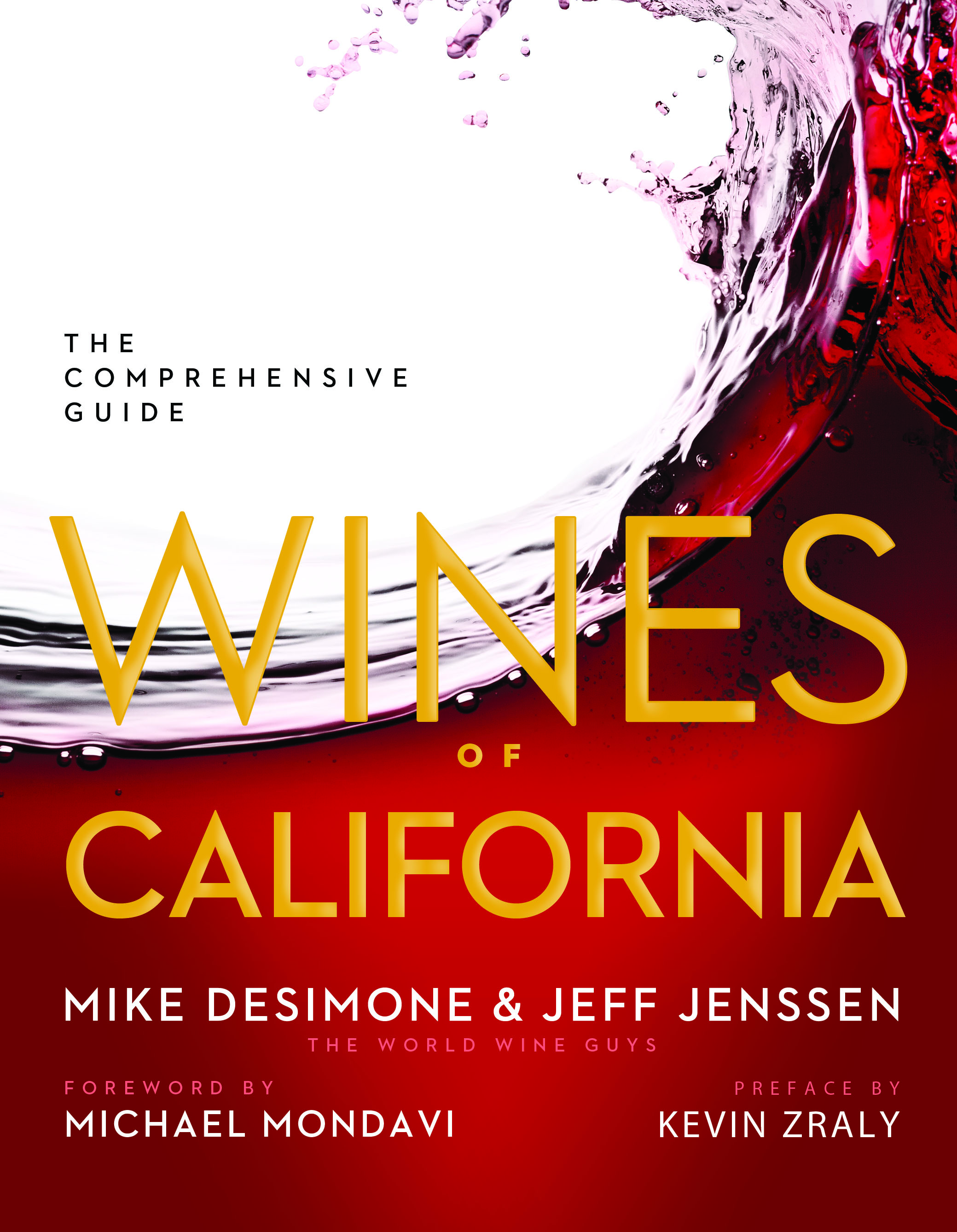 From Napa and Sonoma to Modesto and Calaveras, take an unparalleled look in to California winemaking, history, and geography. "World Wine Guys" Mike DeSimone and Jeff Jenssen have created the most up-to-date and comprehensive coverage of the state's myriad wine-growing regions, including detailed listings of outstanding producers with individual tasting notes.
Enjoy winery profiles, winemaker interviews, recipe and food pairings, and photos of all, including wine labels. In addition, there's a foreword by Michael Mondavi and a preface by Kevin Zraly—two of the most powerful names in wine today.
Mike DeSimone and Jeff Jenssen, also known as the World Wine Guys, are wine, spirits, food, and travel writers, educators, and hosts. They are award-winning journalists as well as bestselling and award-winning authors. Mike and Jeff are the Entertaining and Lifestyle Editors at Wine Enthusiast magazine, contributors to the Huffington Post, and wine columnists for The Latin Kitchen, the online arm of Latina magazine. They have also been featured guests on The TODAY Show, The Martha Stewart Show, and Better TV. They are the authors of Wines of the Southern Hemisphere (Sterling Epicure), which won the Gourmand International Award for Best Wine Book 2012 in the USA and Fire Island Cookbook (Simon and Schuster). The duo regularly host wine tastings and educational seminars around the world and on the high seas aboard luxury cruise ships. Please visit them at worldwineguys.com.
ROSS RESNICK - CEO OF ROAMING HUNGER - FOOD TRUCK WEEK LA
Food Truck Week LA, takes place from Saturday, October 4 through Saturday, October 11.
Food Truck Week LA, where more than 30 of LA's most popular food trucks will offer consumers special deals on signature dishes and even select free meals, all of which can be accessed via the enhanced Roaming Hunger iOS app. Participating trucks include The Grilled Cheese Truck, Coolhaus and the Hungry Nomad.
About Roaming Hunger:
Based in Santa Monica, California, Roaming Hunger is the ultimate food truck authority, tracking over 5,000 food trucks throughout the U.S., and keeping foodies in the loop through social media and the easy to use app. The multi-dimensional food truck site for businesses and consumers has been successful since its launch in 2009 and has grown exponentially, in multiple spaces especially catering. As of January 2014, Roaming Hunger has seen a 208% increase in catering leads in the last year.
ROAMINGHUNGER.COM