LARRY LIPSON - WINE REPORT FROM FLORIDA
For fifty years Larry Lipson was the food critic for the Los Angeles Daily News and now reports from Florida weekly with his thoughts and favorite picks for Food & Wine. His lovely Wife Lillian is also on hand at the Lipson Institute for advanced wine studies.
HOME IMPROVEMENT EXPERT DANNY LIPFORD HELPS IMPROVE YOUR HOME'S INDOOR AIR QUALITY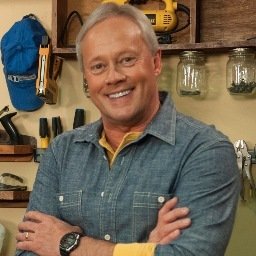 Over the years, homeowners have made their houses more energy efficient by caulking, weather-stripping, and insulating--great for lower energy bills but not so great for indoor air quality! Poor indoor quality is the source of allergies, breakouts and respiratory illnesses.
The lack of adequate ventilation, improper storage of chemicals and improper filtering is causing the air inside your home to be 5-8 times more polluted than outside air. There are some very simple things that can be done to vastly improve the indoor air quality of your home. Home Improvement Danny Lipford is here to share his tips to improve your home's I.A.Q. just in time for those colder months spent indoors!
Danny Lipford is a veteran remodeling contractor and television personality known to audiences as Host of the Emmy-Nominated and nationally-syndicated home improvement TV and radio shows: Today's Homeowner with Danny Lipford. Danny served as the home improvement expert for CBS's The Early Show and The Weather Channel for more than a decade, and has made more than 160 national television appearances. Danny has been a longtime contributor to Better Homes & Gardens Magazine and BHG.com, and is a source for hundreds of other popular magazines and websites each year.
WWW.TODAYSHOMEOWNER.COM
LEE ABBAMONTE, TRAVEL EXPERT SHARES THE LATEST TECH TRENDS IN TRAVEL AND PROVIDES TIPS FOR YOUR NEXT VACATION
Planning a vacation to a new place can be stressful and exciting at the same time. Whether you're traveling to Las Vegas or another iconic destination, knowing what you're getting yourself into in advance can help calm those pre-travel jitters. Thankfully, there are new travel trends that make this possible with the click of a mouse, making planning easier than ever before!
As the youngest American to have visited every country, Lee Abbamonte knows the ins and outs of planning an amazing vacation and is ready to share what he has learned! On Tuesday, September 30, Lee is available for live interviews to discuss the hottest travel trends around. He will introduce viewers to GeoVegas - an exciting travel tool that will help travelers optimize their next trip before leaving home by using Google technology.
WWW.GEOVEGAS.LASVEGAS.COM