JIM FOX - LA KINGS BROADCASTER TO HOST 4th ANNUAL SUNSET SIP WINE EVENT ON SEPTEMBER 12
THE GUIDANCE CENTER AND 2014 STANLEY CUP CHAMPION LA KINGS BROADCASTER JIM FOX TO HOST FOURTH ANNUAL SUNSET SIP WINE EVENT ON SEPTEMBER 12 - TICKETS STILL REMAIN, BUT EVENT EXPECTED TO SELL OUT
The Guidance Center and Los Angeles Kings TV Commentator and alumnus Jim Fox will be hosting the fourth annual Sunset Sip: Hope for Children's Mental Health wine tasting reception at the Pacific Gallery at the Long Beach Convention & Entertainment Center in Long Beach (300 E. Ocean Blvd.) on Friday, September 12, from 6:30 - 9:30 p.m. Proceeds from the reception will once again benefit The Guidance Center.
Tickets are NOW officially on sale. Individual tickets are $100 each and couples (two tickets) cost $175. Sponsorships are also available, starting at $500. The evening will feature a wine tasting contest, light hors d'oeuvres, and a silent auction. There are only 250 total tickets available for this event, which is expected to once again completely sell out.
JIM FOX: Jim Fox is in his 25th season as the Kings Television Color Commentator, joining Bob Miller in the booth for club broadcasts on FOX Sports West.
LAKINGS.COM
EMMA SWAIN – CEO, ST. SUPERY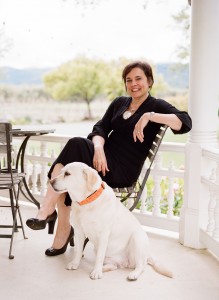 St. Supéry Estate Vineyards & Winery is a family owned, sustainably farmed winery. We are located in the renowned Rutherford growing region in the heart of Napa Valley. Our vineyards and winery are certified Napa Green. We are proud to be recognized for our exceptional Sauvignon Blanc, Cabernet Sauvignon and estate red and white blends. All of our wines are estate grown, produced and bottled.
Emma Swain is the CEO of St Supéry Estate Vineyards & Winery. She received her Bachelor of Science in Agriculture and Managerial Economics from the University of California, Davis and is a Certified Public Accountant. Emma has worked in the wine industry for more than 20 years. She began her career with Niebaum-Coppola Winery and served as the Chief Operating Officer at Sebastiani Vineyards prior to joining St. Supéry Estate. Emma currently serves as a board member for the Napa Valley Vintners, as well as serving on multiple sub-committees. Emma also volunteers locally with a number of environmental, educational and health-based charities. She is an avid runner and has several half marathons under her belt of accomplishments.
WWW.STSUPERY.COM
STEVE EVANS - "THE MOVIE GUY"
GREAT MOVIES OPENING THIS WEEKEND AND BOX OFFICE PREDICTIONS AND HOPES. FIND OUT WHAT MOVIES ARE WORTH YOUR HARD EARNED MONEY. GET SET FOR THE WEEKEND.