VICTORIA STILWELL, CELEBRITY DOG TRAINER - CARING FOR AGING PETS
Can you imagine no longer being able to play fetch with your dog? Or what if he forgot how to sit for his favorite treat? Simple physical and cognitive functions such as these can often be impaired as pet's age. In fact, fifty-one percent of dog owners are not aware that dogs can suffer from cognitive decline as a side effect of aging, according to a recent survey.
To help sustain healthier brains as they enter the latter stages of life, pet food solutions for middle-aged pets can help strengthen brain cells and maintain cognitive function well into their senior years. This new nutritional enrichment targets metabolic changes and risk factors linked to brain aging. It is a unique formulation that has been shown to support cats' and dogs' learning capabilities and memories, and is designed for pets to start consuming in middle age. These efforts build off of the successes in medium chain triglycerides (MCTs) which are used to improve memory function in senior dogs.
ABOUT VICTORIA:
Victoria Stilwell is a world-renowned dog trainer, TV personality, author and public speaker best known as the star of the international hit TV series Greatest American Dog and It's Me or the Dog. The torchbearer for force-free positive reinforcement dog training methods, Stilwell is the Editor-in-Chief of Positively.com and is the CEO of both Victoria Stilwell, Inc. and Victoria Stilwell Positively Dog Training (VSPDT): the world's premier global network of positive reinforcement dog trainers. A co-founder of the National Dog Bite Prevention Task Force, Stilwell is also committed to helping the cause of animal rescue and rehabilitation. Appearing frequently in the global media, Stilwell is widely recognized as a leader in the field of animal behavior.
www.purina.com/healthybrainfordogs
BRANDON STAGLIN - 20TH ANNUAL MUSIC FESTIVAL FOR BRAIN HEALTH - SEPTEMBER 13 & 14, 2014 IN THE NAPA VALLEY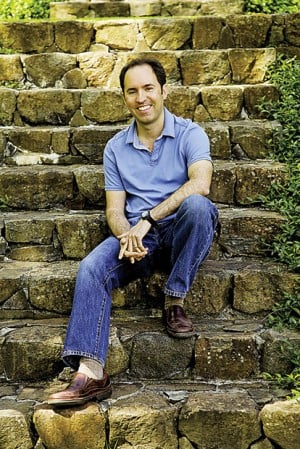 The 20th Anniversary Music Festival for Brain Health: A Weekend of Science and Sizzle!
Come revel in a weekend of learning, music, wine, cuisine, and camaraderie, hosted by IMHRO, ONE MIND for Research and the Tug McGraw Foundation. Proceeds fund research to better understand, diagnose, treat, prevent and cure severe brain diseases and injuries.
On Saturday, September 13, Staglin Family Vineyard will host a symposium featuring a keynote by Dr. Eric Lander, a wine reception in the caves featuring 70+ superstar wineries with hors d'oeuvres by Chefs Ken Frank and Richard Reddington, a "rising star" concert feature the blues-rock quartet Vintage Trouble, and dinner by Jan Birnbaum, Staffan Terje and Mark Dommen.
On Sunday, September 14, the Napa Valley Performing Arts Center at Lincoln Theater will host a Food Truck Fest, an fStop Warrior Project Exhibit and Music Festival auction, and a Premier concert by American singer-songwriter Jewel.
ABOUT BRANDON:
Brandon Staglin is Director of Marketing Communications for both Staglin Family Vineyard and the International Mental Health Research Organization (IMHRO). Having overcome many challenges in his life, including the diagnosis of schizophrenia in 1990, Brandon's strength, intelligence and passion add a tremendous value to both organizations. Graduating from Dartmouth College in 1993 with degrees in Engineering Sciences and Anthropology, he began to pursue his childhood dream in aerospace engineering. Later, he made a career change and began working in website development. Today, Brandon oversees the web design, content and development for both websites. A highlight of his work is his video feature and open Q&A session to connect the public with mental health scientists, posted monthly on the IMHRO website. Several years ago Brandon married Nancy Abreu and the two live happily in Napa with their dog Cooper.