LARRY LIPSON - WINE REPORT FROM FLORIDA
For fifty years Larry Lipson was the food critic for the Los Angeles Daily News and now reports from Costa Rica weekly with his thoughts and favorite picks for Food & Wine. His lovely Wife Lillian is also on hand at the Lipson Institute for advanced wine studies.
DONNY MOST - SINGS AND SWINGS AT VITELLO'S JAZZ AND SUPPER CLUB ON 7/13/14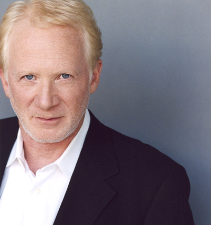 Don Most is probably best known for his co-starring role as Ralph Malph in the long running television series "Happy Days". During this time, he worked with such emerging talents as Ron Howard, Garry Marshall and so many more.
Recently, Don was seen in a recurring role on the hit TV show – "Glee", as well as a starring role in the indie film – "The Yankles".
But Did You Know Don Most Sings? - Yes, it's true. Don has a beautiful voice and has a wonderful way of delivering the lyrics of each well known standard that he performs. Whether it is a ballad, or swinging favorites like Clementine and Mack the Knife, audiences know they are in for a treat from the moment he enters the stage.
Donny Most — Sings and Swings! Is a show with some of the best standards of all time from Sinatra, Darin, Deano, and more. It is masterfully delivered by Donny, his musical director, Saxophonist Willie Scoppettone and his band.
WWW.VITELLOSJAZZ.COM
WIKI BIO:
Donny Most (born August 8, 1953) is an American actor best known for his role as Ralph Malph on the television series Happy Days.
Most was born in Brooklyn, New York. Most lived in Flatbush, Brooklyn, New York, and graduated from Erasmus Hall High School in 1970. He attended Lehigh University in Pennsylvania, but dropped out before his senior year and moved to California to pursue acting full-time.
Following his role as a regular cast member on Happy Days, Most has appeared in other film and television work. Film credits include EDtv (1999), Planting Melvin (2005) and The Great Buck Howard (2008). He also made guest appearances on many TV shows, including CHiPs, Baywatch, The Love Boat, Sliders, Star Trek: Voyager, Diagnosis Murder and Glee. He also made an appearance on Charles In Charge, alongside his former Happy Days co-star, Scott Baio. He plays a man who has just won the lottery, and as part of the cameo joke, runs up to Scott Baio and waving the winning ticket shouts, "It looks like Happy Days are here again!" He also receives several looks from Scott Baio that suggests familiarity throughout the episode. He is sometimes credited as "Donny Most".
Most performed as a voice actor on several Saturday morning cartoon series. Among these roles were: Ralph Malph on The Fonz and the Happy Days Gang (1980); Eric the Cavalier in Dungeons & Dragons (1983); and Stiles on Teen Wolf (1986–1989). Most had a cameo as himself in the fifth season Family Guy episode "It Takes a Village Idiot, and I Married One" in 2007.
Most married actress Morgan Hart in 1982. They have two daughters and live near Los Angeles, California. Morgan's mother was Margaret Hart Ferraro.