ED WILLIAMS – CAIRDEAN VINEYARDS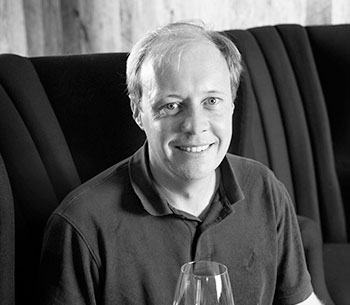 Cairdean Estate is the vision of husband and wife Edwin and Stacia Williams.
While working in the software industry on the East Coast outside of Boston, Massachusetts, Stacia developed a strong appreciation and passion for wine. She made her first vintage in harvest of 2000, shipping in winegrapes from California through a local beer and wine hobby shop. She met Edwin, an aerospace engineer, shortly after her first vintage. Edwin being from Fresno, California was immensely interested in her winemaking project and educated her about the world-renowned Enology and Viticulture program at Fresno State. After years of planning, Edwin and Stacia moved to Fresno with their two children so that Stacia could go back to school and earn a degree in Enology & Viticulture from Fresno State.
During Stacia's time at Fresno State, she and Edwin planned their future together and knew that they wanted to work together and build a family business managing vineyards and making wine. They had travelled the world together with their children in search of where they would land, but their hearts always belonged to Napa Valley - the first wine country they ever visited as a couple back in the year 2001.
After much searching for their home in Napa Valley, it was their elder son Kyle that led them to the quaint town of St. Helena. He was entering high school and very much wanted to attend the public high school there. In their searches for land that would allow a quintessential wine country lifestyle, they settled on a beautiful 50 acre parcel right on highway 29 in Saint Helena just north of downtown.
After relocating from Fresno to St. Helena in 2010, Edwin and Stacia embraced their vision and created Cairdean Vineyards. Cairdean is Scottish Gaelic for friends, which reflects their belief that wine is meant to be shared by those held close to your heart. The Cairdean symbol is a representation of that belief with the four hearts always present and brought together in the center by friendship.
WWW.CAIRDEANESTATE.COM
SUSAN ZIRINSKY – EXECUTIVE PRODUCER, 48 HRS DOUBLE MYSTERIES THIS SATURDAY 7/26
FIRST AT 8pmET/8CT… "HONOR AND DISHONOR" - Two women shot dead by a solider. Can the Army convict one of its own? Richard Schlesinger reports. (Updated rebroadcast. LAD: 9/21/13)
THEN AT 10pmET/9CT… "THE LAST CONFESSION" – A beauty queen is found murdered - the prime suspect - the priest who heard her confession. Richard Schlesinger reports. (Updated rebroadcast. OAD: 3/1/14)