HEATHER MURAN - EXECUTIVE DIRECTOR, SAN LUIS OBISPO WINE COUNTRY ASSOCIATION - SLO WINE COUNTRY'S ROLL OUT THE BARRELS
Now is the time to purchase your tickets to Roll Out the Barrels Weekend, June 19-22nd. Some events are poised to sell out early, so don't wait! If you haven't been to this summer party, you're missing the best wine, food and entertainment our wine region has to offer!
The festivities begin with a Thursday evening "Barrels in The Plaza" grand tasting adjacent to the historic Mission in downtown San Luis Obispo. Check out the lineup of wineries and chefs who will be dishing out delicious pairings, and groove to our local gypsy swing band Hot Club of SLO. Then, on Friday evening, our wineries team up with area restaurants to offer a selection of winemaker dinners to fit every taste. These events will sell out soon, so make plans to purchase your tickets now!
Over the weekend, you will enjoy Passport to Wine Country, a two-day ticket to 28 wineries who will be opening their doors and dishing out wine and food pairings, live entertainment, and exclusive specials. Plus--you'll have to stay for Barrel Sample Sunday, where our wineries will be tasting and thieving straight from the barrels. Pick up your free SLO Wine Country wine tote and save all weekend long with our 6-Pack Sampler program, where every tasting room will be offering special discount package for you to take home.
Don't forget to book your weekend stay in San Luis Obispo! You can save $20 on your passport weekend tickets. Oh yeah, and did we mention there's an awesome concert in Avila Sunday evening? With your ticket to Roll Out the Barrels weekend, you'll also save 10% on concert tickets to the SUMMER KRUSH--Mary Lambert, Matt Nathanson, and Gavin DeGraw, all on stage overlooking the ocean at the Avila Beach Resort. Use code:slowine and save on your concert tickets.
MARTIN SHORT - ALEX THEATRE CELEBRATES COMPLETION OF MULTI-MILLION DOLLAR EXPANSION WITH GRAND REOPENING AND GALA EVENT FEATURING ENTERTAINER MARTIN SHORT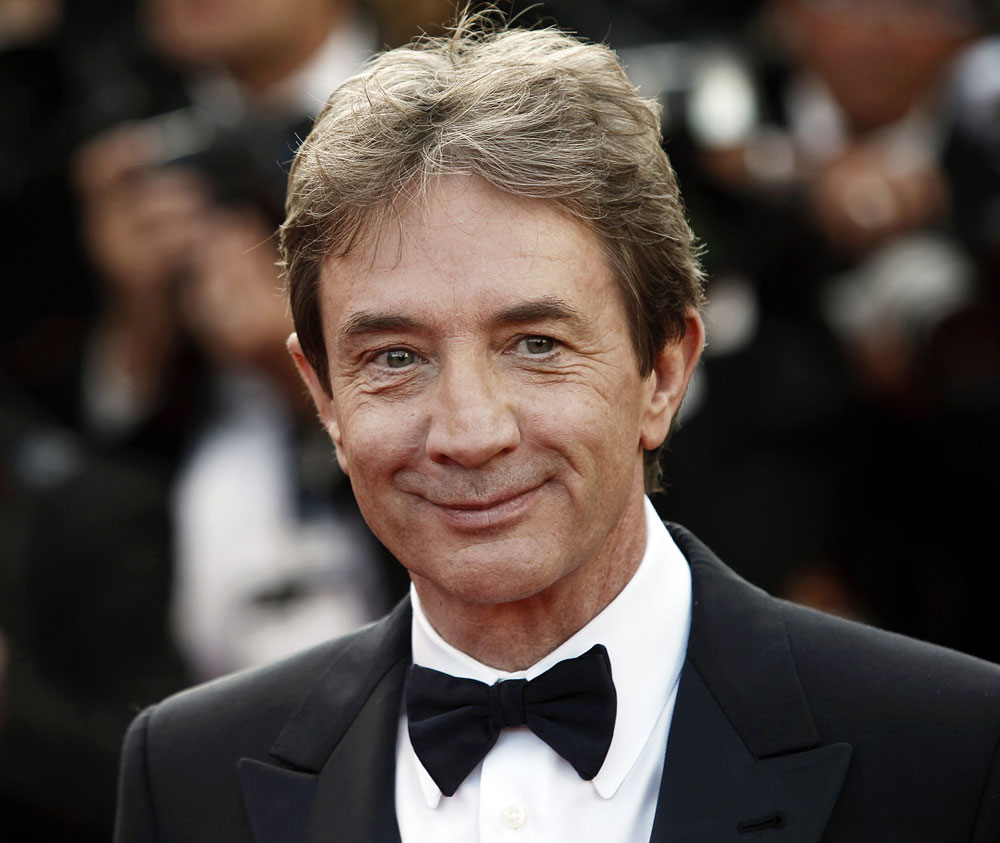 Glendale Arts will celebrate the completion of the landmark Alex Theatre's multi-million dollar expansion and renovation when Emmy and Tony Award-winning performer Martin Short joins artistic director and conductor Matt Catingub and the Glendale Pops Orchestra for a special evening of comedy, music, song and dance at the Theatre's Grand reopening Saturday, June 21st. The Alex Theatre is located at 216 North Brand Boulevard in Glendale.
Recalling the glamour of 'Old Hollywood', guests will walk the red carpet in true Alex Theatre style, as they enter the event, which will include a pre-and post-theatre reception and guided tour of the Alex's new 6,600 square foot expansion (for VIP ticket holders). The pre-theatre reception will be held at 6:30 p.m., prior to the show at 8:00 p.m. An elegant dinner, catered by premier Mediterranean caterer Anoush and a silent auction will immediately follow the performance in a specially designed tent behind the theatre. VIP tickets are available for $150 per person. Tickets for the concert and performance only are available for $85 per person. For tickets and more information, call (818) 243-ALEX (2539) or visit
www.alextheatre.org
.
Proceeds from the event will support the programs and services of Glendale Arts, a private non-profit organization which manages the Alex Theatre and coordinates resources designed to benefit Glendale based artists, arts organizations, businesses, government agencies and local schools. Over the past decade, Glendale Arts has generated over 9.5 million in earned income in the City and hosted more than 2,500 community and professional performances.
A celebrated comedian and accomplished film, stage and TV actor, Short is perhaps best known for his many characters on NBC's Saturday Night Live as well as his roles in the remake of Father of the Bride, as Franck the wedding planner, which he reprised a few years later in Father of the Bride Part II. A one-night-only experience, Short will perform a selection of Broadway-style show tunes and musical classics with the Glendale Pops, along with some of his familiar comedy routines, including an appearance by his well-known character Jiminy Glick. Most recently seen on the CBS hit comedy series How I Met Your Mother, Short is currently shooting the first season of the new FOX series Mulaney, set to air later in 2014.
In 1994, Short was awarded the Order of Canada, the Canadian equivalent to British Knighthood. He was also inducted into the Canadian Walk of Fame in June 2000.