MIKE AND JEN ARE BROADCASTING LIVE FROM THE RITZ-CARLTON FOR THE KAPALUA FOOD AND WINE FESTIVAL!
CLIFFORD NAE'OLE – CULTURAL ADVISOR, THE RITZ-CARLTON/KAPALUA
With 35 years of hospitality industry experience in Hawaii and a native of Maui, HI, Clifford Nae'ole is the Hawaiian cultural advisor for The Ritz-Carlton, Kapalua. In this unique position for the past 19 years, Mr. Nae'ole advises and educates employees and guests on proper Hawaiian protocol and customs, shares fascinating accounts of his homeland and ancestors, maintains a presence of the Hawaiian culture in the hotel and encourages a cohesive relationship with the community. Mr. Nae'ole has been featured in a national print and television advertising campaign for the Hawaii Convention & Visitors Bureau as well as on networks such as ESPN, E!, the Travel Channel, The Discovery Channel, The Learning Channel, Hawaiian Airlines Inflight video, "E" on Travel – Above and Below Maui – the recipient of two Emmy Awards in 2004, and more.
JAY HEIDENREICH – DIRECTOR OF SALES AND MARKETING, THE RITZ-CARLTON/KAPALUA
With more than seventeen years of hospitality experience, Heidenreich will be responsible for the leadership of all sales and marketing for the hotel. He joins the Kapalua sales team after serving as Director of Sales & Marketing at The Ritz-Carlton, Half Moon Bay. With his appointment in Kapalua, Heidenreich returns to the Hawaiian Islands were he was previously Director of Sales and Marketing for the Kauai Marriott Resort & Beach Club. Prior to joining The Ritz-Carlton Hotel Company, Heidenreich was a Sales Manager on the opening team of the Hyatt Regency Tamaya Resort and Spa in New Mexico. In 2002 he joined Princeville Resort, a luxury Kauai hotel on Hanalei Beach as Senior Sales Manager. After two years with the property, Heidenreich was promoted to Director of Sales & Marketing, where he served for three years. During his tenure at Princeville Resort, he was part of 2004's Sales Team of the Year and the top producer for the Western United States in 2005 within Starwood Hotels and Resorts.
LEON GRICE – CONSUL-GENERAL, NEW ZEALAND CONSULATE GENERAL IN LOS ANGELES
The New Zealand Consulate General in Los Angeles is an overseas post of the New Zealand Government. It is responsible to the New Zealand Ambassador in Washington for pursuing a range of New Zealands interests in the western part of the United States. The Consul-General, the Honourable Leon Grice is accredited for the following state Alaska, Arizona, California, Colorado, Hawaii, Idaho, Montana, Nevada, New Mexico, Oregon, Utah, Washington, Wyoming
WWW.NZCGLA.COM
ABOUT THE RITZ-CARLTON, KAPALUA: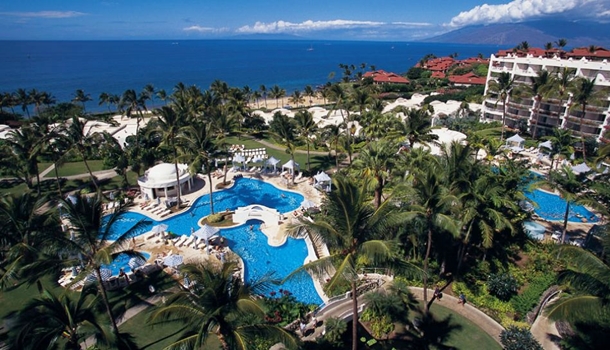 Nestled on 54 acres, The Ritz-Carlton, Kapalua showcases a stunning destination resort offering 463 guestrooms, including 107 residential suites, warm wood floors, travertine bathrooms, flat-screen televisions and Hawaiian-inspired artwork. The Spa beckons with treatment rooms framed by private garden showers, volcanic stone grottos, heat therapies, and a fitness center with spectacular ocean views. Jean-Michel Cousteau's Ambassadors of the Environment offers all levels activities from land to sea. Also featured are six restaurants, indoor/outdoor meeting space, an inviting children's pool and luxury cabanas. It is enveloped by picturesque Kapalua Resort's two championship golf courses, dining and a century-old pineapple plantation.
WWW.RITZCARLTON.COM/KAPALUA
KAPALUA FOOD & WINE FESTIVAL:
A collaboration of Kapalua Resort partners creating a new spin on the longest running food and wine event in the USA. This celebration of epicurean excellence will convene the finest in food and wine and embrace all things Hawaiian – notably – the fabulous culinary bounty on Maui and here at the world-renowned Kapalua Resort. Enjoy seminars, cooking demonstrations, Kapalua Seafood Festival, Grand Tasting and winemaker dinners.
KAPALUAWINEANDFOODFESTIVAL.COM