GUEST HOSTS DICK AND JENNIFER DORÉ FROM FOXEN WINERY JOIN MIKE AND PAUL IN STUDIO!
Bill Wathen and Dick Doré (also known as the "Foxen Boys") have been making wine together since 1985, when they founded Foxen Winery & Vineyard at the historic Rancho Tinaquaic in northern Santa Barbara County. Since that time, their dedication has remained the same—the creation of very small production, sustainably-farmed, vineyard-focused wines using a "minimalist" approach to winemaking.
The winery was named in memory of William Benjamin Foxen, an English sea captain and Dick's great-great grandfather, who came to Santa Barbara in the early 1800's. In 1837, this Santa Barbara County pioneer purchased the Rancho Tinaquaic, a Mexican Land Grant that originally totaled nearly 9000 acres and comprised most of what is now known as Foxen Canyon. Captain Foxen adopted the distinctive "anchor" as his ranch cattle brand, which has become a trademark of the winery. It is very fitting that FOXEN has made its home on the 2000-acre Rancho Tinaquaic, which remains in family hands.
With the completion of FOXEN's new solar-powered winery and tasting room in 2009, the historic and beloved "tasting shack was renamed "foxen 7200", where Bill and Dick now feature their Bordeaux and Cal-Ital-style wines, under a newly designed label. FOXEN Pinot Noirs, Chardonnays and Rhône-style wines are showcased in the new solar-powered tasting room at 7600 Foxen Canyon Road
Both tasting rooms are open daily, 11 to 4. Bill and Dick invite you to visit FOXEN to taste their wines and experience the bucolic setting of the Rancho Tinaquaic. And then you'll understand why many say, "If you don't know FOXEN, you don't know DICK...or BILL!"
WWW.FOXENVINEYARD.COM
CAITLIN CARVER TALKS ABOUT ABC'S GROUNDBREAKING HIT SHOW "THE FOSTERS"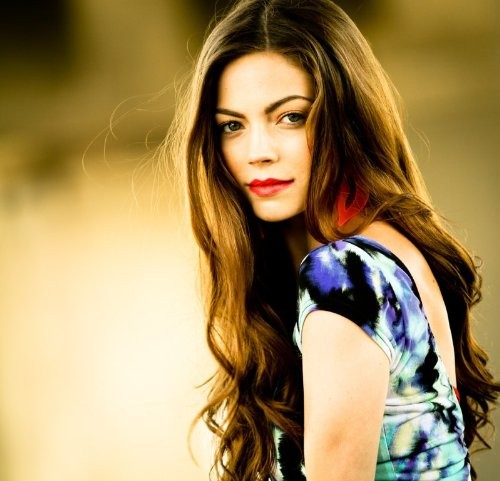 Breathtakingly beautiful actress, classically trained dancer and newest star of ABC Family's groundbreaking hit show "The Fosters" Caitlin Carver, is taking the entertainment world by storm with her outgoing personality, relentless work ethic and sparkling smile that is certain to be a fan favorite this season! Executive produced by Jennifer Lopez, the series follows the lives of the Foster family, consisting of an interracial lesbian couple raising a blended family of biological, adopted and foster children and we would love to set up an interview with you and this talent on the rise in conjunction with the June 16th Season 2 premiere of "The Fosters" to share her story of transitioning from her dancing career to acting.
Born just outside Huntsville in Monrovia Alabama Caitlin had big aspirations to travel and learn about various cultures around the world while growing up dancing, acting and playing softball in her small suburban hometown. An early break on "Drop Dead Diva" followed by a summer in Los Angeles just after graduation inspired her to pursue her dance career as she was motivated by the energy and competitive industry in Hollywood. She quickly landed a role on Disney's "So Random" followed by back up dancer performances with Beyonce, Pitbull and NeYo and many more. Making her way onto the silver screen she's appeared on 'Glee," 'Southland," "Nashville," and VH1's hit dance docu-drama "Hit The Floor" as a regular cast member last season.
A Southern belle at heart, Caitlin enjoys experimenting with vegetarian versions of her family recipes for southern cooking while staying active in Los Angeles with swimming, hiking and hot yoga. She looks forward to giving back to her dance community by teaching classes for children and nurturing self-esteem in young girls just getting their start in Los Angeles. Her love of fashion and beauty techniques she learns on set and have made her quite the fashionista with her favorite quick tips and tricks for the active girl on-the-go!.