ARTHUR BOVINO - EXECUTIVE EDITOR, THE DAILY MEAL - 101 BEST RESTAURANTS IN AMERICA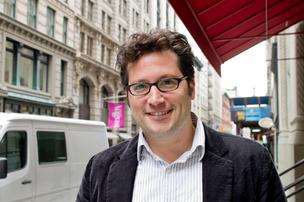 Hope you are well! National food and drink website, The Daily Meal, has just released its 4th annual ranking of the 101 Best Restaurants in America. I thought you would enjoy taking a look at this influential report.
New York dominates this year's ranking with 28 restaurants on the list (6 in the top 10 alone). California comes in with 24 restaurants, spread quite evenly between LA (10), San Francisco (9) and other regions, including Yountville in Napa County, Berkeley, St. Helena, and Los Gatos.
About the ranking: Under the helm of editorial director, Colman Andrews, an eight-time James beard award winner and global authority on food and wine, The Daily Meal once again takes on the massive feat of narrowing down the United States' most eaten-at, talked-about, highly-rated restaurants, to a slim list of just 101. This year more than 100 panelists participated in the voting process, including Michael Bauer, S. Irene Virbila, Penny Pollack, and John T. Edge.
What's made the list so influential, sweeping both culinary and consumer media in past years, is that it gives food lovers, travelers, and everyday Americans, an exemplary guide to America's dining scene. How often does one question where they should dine out when traveling to a new city? How little do we know about our own cities' dining royalty? And what is categorically THE best restaurant in country? This ranking can be treated as the culinary bucket list of America. These are the places to eat and be seen, to indulge and pay homage…if at least for 2014.
Methodology - So how did we come up with our list? The first step was a nomination process. An illustrious panel of over 100 judges (comprised primarily of restaurant critics, food and lifestyle writers from across the country) examined past years' winners and offered nominations for new restaurants to be considered. Next, The Daily Meal's editors added their nominations and prepared a survey that allowed participants to vote for their favorites.
The voting — based on cuisine, region, and a number of specific factors, including level of "buzz" and formality (of food and atmosphere). Each restaurant had the chance to be voted on three times during the survey. Finally, the percentage scores from each category were averaged to arrive at the final ranking.
Editorial director Arthur Bovino, will be on hand to comment on the monumental ranking and its relevance to nearly all of America. Let me know if you'd like for me to coordinate a time for you to speak with either of them.
www.thedailymeal.com
SHARON VINDERINE - FOUNDER OF PARENT TESTED PARENT APPROVED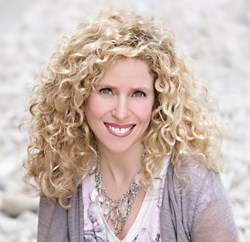 Founded in 2008 by visionary entrepreneur Sharon Vinderine, Parent Tested, Parent Approved, PTPA, recognizes and celebrates great products or services that families love. PTPA is the seal of approval families trust, and the endorsement companies seek.
The coveted PTPA Seal of Approval is awarded by having members of their 70,000 families throughout North America test and evaluate products in their homes. The seal is only earned if parents feel the product or service measures up to the rigorous criteria. PTPA helps spread the word about the winners of the seal, and companies benefit from the research and direct feedback from families. Should a product not earn certification, parent feedback is provided to the manufacturer so that they may improve upon their product.
Because of its credibility and objectivity, entrepreneurs and Fortune 500 companies vie for the Seal of Approval as an emblem of a trusted, reliable and parent tested source. On an annual basis, 400 new products are tested and more than 1,200 free products are shipped across North America to families. Each month, more than 100,000 parents rely on PTPA guidance when making the purchasing decisions for their family.
Founder and CEO Sharon Vinderine started the company after the baby product she introduced had won an award just because it was submitted for consideration. A "mompreneur," she has been acknowledged by the media as an industry leader and innovator and has appeared on more than 85 television shows.