JOSEPH PANETTA - COMMUNICATIONS CHIEF, LIVE HAPPY MAGAZINE – INTERNATIONAL DAY OF HAPPINESS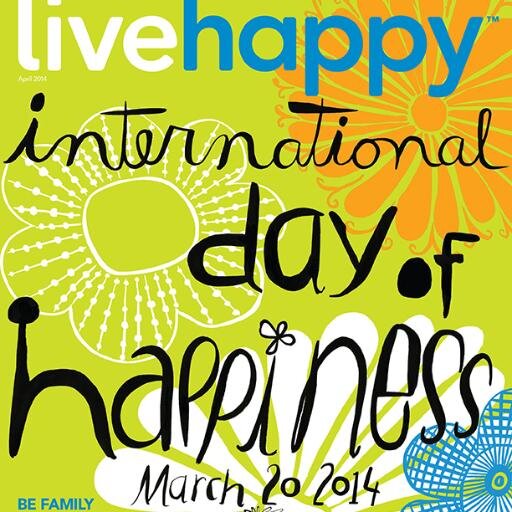 Celebrate the International Day of Happiness on March 20th with an Act of Happiness!
As new and existing research shows, happiness is important to life. Positive emotions have positive effects on health, longevity, personal relationships, creativity, and work satisfaction. Happy people tend to be more successful, live longer, have better connections with family and friends, miss less work and donate more. With all these proven benefits, we need to make happiness a priority for ourselves and our communities. It's easy to share happiness through your actions. It is the small things we do for others that can have the biggest impact. It's as simple as a hug, a kind word, helping a neighbor or holding the door. These are acts of happiness
We've created walls - real and virtual - to share theses acts and inspire others to action. These are testimonies to the power of happiness. They can make a difference, and so can you. Do your part. Create an act of happiness.
To coincide with the United Nations' International Day of Happiness on March 20th, Live Happy Magazine is leading the second annual Acts of Happiness campaign with the goal of getting 1 million people dedicated to building happiness in 2014. To celebrate, Acts of Happiness walls will be built in cities across the U.S. with a virtual wall of happiness at actsofhappiness.org. You can even organize your own happiness wall in your community as well. Everyone is invited to participate by sharing, posting and pledging how people are making the world around them a happier place.
On March 18th, you can speak with Live Happy Magazine's Joseph Panetta about the Acts of Happiness campaign and about how you can be living happy, and how to create your own acts of happiness for others around you!
Joseph Panetta is Live Happy Magazine's communications chief where he spreads the message of happiness worldwide every day. Prior to his happy job, he worked with a variety of communications firms in brand relations. Joseph received his bachelor's degree from Millsaps College in Jackson, Mississippi.
PATRICIA WELLS – AUTHOR, THE FOOD LOVER'S GUIDE TO PARIS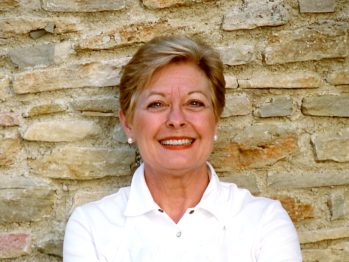 THE FOOD LOVER'S GUIDE TO PARIS (Workman) is the enchanting and delicious revision of the classic bestseller with 450 entries, 345 of which are new. This beloved culinary guide has been entirely rewritten by Paris authority Patricia Wells. In it she takes readers, travelers and diners to the best restaurants, bistros, cafés, patisseries, charcuteries, and boulangeries that the City of Light has to offer.
It's the definitive, all-encompassing guide to the very best of Paris's edible delights. Whether the urge is a simple one, like satisfying a mid-afternoon sweet tooth on rue Rambuteau (try Pain de Sucre) or grander, deciding between vaunted Pierre Gagnaire or the "little jewel box" Yam'Tcha, Patricia tells us what is new and wonderful, and what is gloriously familiar and still to be treasured. No matter your budget, no one should be disappointed when dining in Paris, and as an inveterate culinary explorer and authority of all things French – Patricia helps you choose your perfect dining experience. Loved by the chefs of Paris, they have confided in her their secret recipes… 40 of which appear in the book.
Patricia Wells, author and former New York Times journalist, was global food critic for the International Herald Tribune for more than 25 years. She has written four print editions of The Food Lover's Guide to Paris and 13 other books, including Bistro Cooking and Trattoria. With her husband, Walter, Patricia has lived in France since 1980 and also runs classes at her popular cooking school – At Home with Patricia Wells – in Paris and Provence.