SARAH JANSSEN - SENIOR EDITOR, THE WORLD ALMANAC® AND BOOK OF FACTS 2014
What were the most memorable milestones of 2013? Which Winter Olympic moments in years past had us at the edge of our seats? What essential information can prepare voters for November 2014 elections? The answers to these questions and more can be found in The World Almanac® and Book of Facts 2014, available in print and as an eBook for all platforms on November 26. This latest edition of America's best-selling reference book will be your go-to source in the upcoming year, containing thousands of facts that are unavailable publicly elsewhere.
The World Almanac® and Book of Facts 2014 is available for purchase at
www.worldalmanac.com
. For eBook versions, please check your online retailer.
About The World Almanac® - The World Almanac®'s history as a publisher of award-winning reference titles dates back more than 140 years. The imprint includes such iconic titles as The World Almanac® and Book of Facts, the best-selling American reference book of all time, and The World Almanac® for Kids, the best-selling reference book for kids.
The World Almanac® brand is part of Infobase Holdings (
www.infobaseholdings.com
), an educational media company that owns such well-known brands as Facts On File, Films Media Group, Chelsea House, Bloom's, and Ferguson's. Infobase is a portfolio company investment of Veronis Suhler Stevenson (
www.vss.com
), a private equity firm that invests in the media, information, and education industries.
NAPA'S PERSONAL CHEF MISTY PHELPS - GOOD LUCK BLACK EYE PEAS RECIPE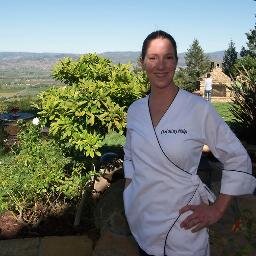 From chef Misty Phelps: "I whip up a pot every year of my grandmother's New Years day 'good luck black eyed peas' she made for us while growing up in Texas. Im sharing a simpler and yummy version that can be made in a snap! You can find most of these ingredients at your grocer and instead of the extra work of making cornbread, ive added frozen corn. I like using spicy italian sausage, but you can use sweet sausage if you like. I love this with bubbles so enjoy, good luck and Happy New Year!" says Misty Phelps.
ABOUT MISTY PHELPS: Personal chef Misty Phelps is a favorite go to chef among Napa Valley's most esteemed families, wineries and A-List celebrities. Her down to earth, no fuss culinary skills, are based upon her mantra of cooking "with heart and soul simplicity, and to provide those intoxicated by the wine country air with enough to eat!" Ms. Phelps is a graduate of the Culinary Institute of America (Hyde Park, NY) with past stints working as Paula Le Duc's purchasing agent, and as culinary executive assistant on "Easy Entertaining with Michael Chiarello". Today she runs her personal chef business "GETTING FRESH w/ MISTY" cooking for notables such as Will Ferrell, Steven Bochco, Drew Barrymore Kate Spade, Morgan Freeman, and Judy Webb, to name a few.
Twitter:
www.twitter.com/freshchefmisty
Tumblr:
chefmisty.tumblr.com