FIRE CHIEF WILLIAM R. METCALF - INTERNATIONAL ASSOCIATION

OF FIRE CHIEFS
Chief Bill Metcalf is the Fire Chief for the North County Fire Protection District in Fallbrook, California, a suburb of San Diego, and has served in that position since 2003. He started his fire service career in 1974 with the Anne Arundel County (Maryland) Fire Department and also served with the North Lake Tahoe Fire Protection District in Incline Village, Nevada. Chief Metcalf has also served in a number of senior management positions in state government, non-profit, and for-profit organizations. A member of the IAFC since 1995, Chief Metcalf has previously served as the Chair of the Emergency Management Committee, Vice-Chair of the National Centers Task Force, Vice Chair of the National Fire Service Mutual Aid Response System Task Force (MASTF), member of the Homeland Security Council, and as Secretary for the EMS Section. Currently, Chief Metcalf also serves on the Board of Directors for the International Fire Service Research Center and Policy Institute as Treasurer.
LT GENERAL PETE OSMAN - USMC PRESIDENT & CEO TOYS FOR TOTS FOUNDATION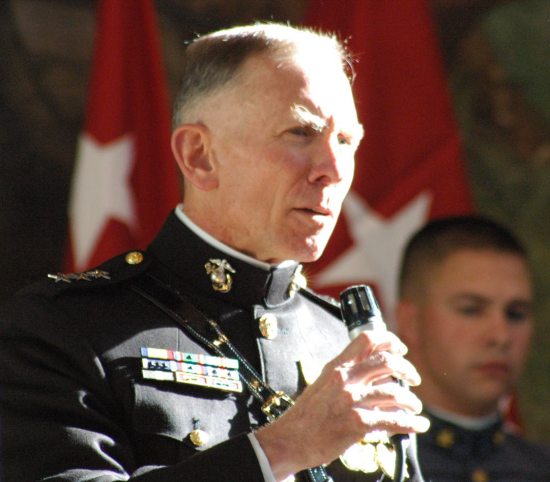 The Marine Toys for Tots Foundation is a not for profit organization authorized by the U.S. Marine Corps and the Department of Defense to provide fundraising and other necessary support for the annual Marine Corps Reserve Toys for Tots Program. Now in its 65th year, Toys for Tots provides joy and a message of hope to economically disadvantaged children through the gift of a new toy during the Christmas holiday season. These gifts offer children hope, recognition and a positive memory they will cherish for a lifetime. Many of the gifts they provide, such as books, games and sports equipment, make a significant contribution to the educational, social and recreational development of these children. For more information, visitwww.toysfortots.org.
EXECUTIVE CHEF JEFF ANDERSON - SAFEWAY'S CULINARY CENTER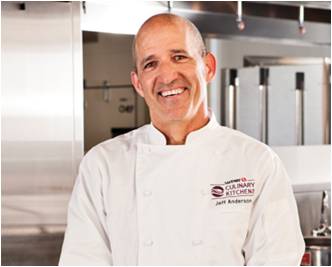 The holiday season is almost here and that means looking forward to unforgettable holiday parties. But while all parties are fun, there is always that one that really stands out and has everyone talking. Well this year, that party can be yours and Executive Chef, Jeff Anderson, will reveal some new one of a kind recipes that will be a surefire hit for your guests while simultaneously cutting down on your kitchen time, and budget, so you can also enjoy the festivities, too! Chef Jeff Anderson is a graduate of the prestigious Culinary Institute of America in Hyde Park, NY, and is always eager to share his extensive culinary knowledge. He participates in many consumer culinary events offering cooking tips and easy recipes to help consumers create better home-cooked meals. As the Executive Chef of Safeway's Culinary Center, Jeff is responsible for developing new recipes and product ideas. In his role, he educates consumers about Safeway's newest products shows how to use them in fresh and creative ways. The father of two, Chef Jeff is passionate about creating recipes that are delicious, affordable and simple for busy families to prepare.